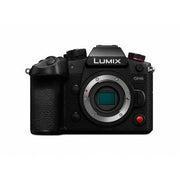 PANASONIC BONUS LENS: Receive a bonus LEICA DG 9mm lens (VALUED AT $949) with every LUMIX GH6 Body or Kit purchase. Ends 7th Jan 2024

SKU: GC80-DC-GH6LEICA
Panasonic Lumix GH6 Mirrorless Camera with Leica DG 12-60mm Kit
Panasonic Lumix GH6 Mirrorless Camera with Leica DG 12-60mm Kit
Sensor and processor technologies
Panasonic has developed a new 25.2-megapixel Live MOS Sensor without LPF (Low-pass Filter) with a high resolution, high-speed signal readout that reduces rolling shutter and achieves wide dynamic range.
The GH6 provides 13+ stops of wide dynamic range with pre-installed V-Log and HLG recording using the Dynamic Range Boost mode. This mode uses two analog circuits, a high gain and a low gain, with each simultaneously capturing a different exposure, and saturation/noise level. The two images are combined at a pixel level to create a high dynamic range image with both low noise and high saturation, resulting in clear and smooth HDR video with rich gradation.
The new Venus Engine delivers approximately twice the processing power of the previous generation. It has evolved with key technologies – Intelligent Detail Processing, 2D Noise Reduction, High Precision 3D Noise Reduction for video, and High Precision 3D Colour Control. Together they provide less noise, higher detail and realism and enhanced colour reproduction for rich, faithful colour expression.
Utilising the powerful image stabilisation system, 100-megapixel high-resolution images can be captured in-camera using the High-Resolution mode both with a tripod or handheld. Eight consecutive images are automatically shot while shifting the sensor using the Body I.S. The result is a 100-megapixel (11552 x 8672- pixel) stunning image that faithfully reproduces precise details and can be saved in both RAW and JPEG. To provide users with the greatest shooting flexibility, multiple modes are available to shoot a variety of scenes, including those with motion.
Professional-quality video performance for unlimited expression
The GH6 achieves an impressive C4K 60p 10-bit 4:2:2 unlimited video recording. In addition, high frame rate video recording has been enhanced to include 4K 120p 10-bit 4:2:0, and FHD 240p 10-bit 4:2:2 (with audio recording) to enable impressive expression such as speed ramping. VFR (Variable Frame Rate) is available up to 300fps in Full HD 10-bit for dynamic slow motion.
For creators desiring widescreen anamorphic content, the GH6 supports full-sensor 5.8K 30p 10-bit recording when utilising dedicated anamorphic lenses or filters. It is possible to display de-squeezed footage to monitor in real-time.
The LUMIX GH6 also achieves 4:2:2 10-bit C4K 60p both internally and externally over HDMI simultaneously. The inclusion of HDMI 2.1 will support C4K 120p HDMI video output with a future firmware update. C4K 120p 12-bit RAW output to the Atomos Ninja V+ monitor recorder will also be available via a planned firmware update.
In response to requests from professional users, Panasonic has included video assist functions such as Waveform Monitor, Zebra Pattern, Luminance Spot Meter, Frame Marker, Anamorphic Desqueeze Display, Red REC Frame Indicator and Tally lamps. Some of the new enhanced features include Safety Zone Marker, which shows a guide of 95%, 90% or 80% recording area; while Centre Marker now allows you to choose the type of marker. In Colour Temperature Setting, the kelvin values can now be displayed on the user interface while recording.
High-resolution audio recording is now possible supporting up to 24-bit 96kHzvii. By using the optional XLR Microphone Adaptor DMW-XLR1 and the 3.5mm input jack/built-in microphone, users can capture four channels of audio, reducing the need for external audio recording devices. Combinations of external microphones can be used to best fit the recording situation - such as outdoor interviews where voices and ambient sound both need to be captured. The headphone channel can be switched during video recording and audio menus can be directly accessed with the Fn1 button on top of the camera for easy sound level checks during 4-channel audio recording.
4K 60p Time Lapse video can also be produced inside the camera. With the Exposure Levelling function, the exposure is automatically adjusted to prevent large changes in brightness between adjacent frames, allowing daytime to nighttime 'holy grail' time lapses to be created in-camera. The internal time-lapse calculator allows users to understand the required settings without the use of external apps/intervalometers.
Agile and smart operation for professional use
Taking advantage of the new sensor and image processing engine, the autofocus performance of the LUMIX GH6 has been improved. With higher speed signal processing by the new image processor and an improved AF algorithm, subject detection performance has been dramatically enhanced to achieve higher precision AF. A new inclusion is AF Focus Limiter which enables users to set a near and far range that the camera's autofocus will stay within, providing consistent results for challenging scenes.
To support high-precision focusing, the LUMIX GH6 provides practical options for manual focusing such as MF Assist, which enables the focus point to be enlarged while video recording. The linear focus control enables repeatable focus pulls to be achieved by adjusting the degrees required for the lens to move through the focus range from close to infinity focus.
To enhance shooting ergonomics, the LUMIX GH6 has a versatile free-angle touch-control 3.0-inch LCD rear monitor (3:2 aspect, 1840K-dot resolution). Conveniently, the tilt/rotation angle can be adjusted so that HDMI and USB cables are not in the way when shooting. A large, 3,680K-dot OLED (Organic Light-Emitting Diode) LVF (Live View Finder) features a high magnification ratio of approx. 1.52x / 0.76x (35mm camera equivalent).
Reliable quality and performance for professional use and connectivity
The GH6 boasts a rugged field-ready design. As well as having a magnesium alloy full diecast front/rear frame, it is splashviii and dust-resistant and also freeze-resistant down to -10 degrees Celsius. Recording buttons are located on both the top and front of the camera, which makes it easy to start and stop recording even when shooting at a low angle or with a shoulder rig.
The GH6 is equipped with double card slots. The CFexpress card (Type B) supports internal recording of high bitrate video up to 1900Mbps including 5.7K 30p ProRes 422 HQ and C4K 60p ALL-I. The SD Memory Card UHS-II V90 supports internal recording of video at 600Mbps or less, with modes including Relay Recording, Backup Recording and Allocation Recording, using both SD Memory Card and CFexpress Card.
The camera has a full-size HDMI Type A terminal. Plus, a cable lock holder for the HDMI/USB cable is bundled to prevent issues such as accidentally unplugging on location. The GH6 supports USB 3.2 Gen 2 for high-speed transfer. The 2200mAh (DMW-BLK22E) high-capacity battery can be conveniently recharged either via AC or USB PD. The GH6 is also compatible with Time Code IN/OUT synchronisation through the flash synchro terminal and bundled BNC converter cable. This streamlines non-linear editing of footage shot with multiple cameras.
The GH6 supports Bluetooth 5.0 and Wi-Fi 5GHzix (IEEE802.11ac)/ 2.4GHz (IEEE802.11b/g/n), for easy content sharing with smartphones. With an always-on Bluetooth connection, a smartphone can act as the camera's remote control via the LUMIX Sync mobile app. The settings of a GH6 camera can also be copied and transmitted to other GH6 cameras when shooting using multiple cameras (either via LUMIX Sync or SD Card). Hassle-free firmware updates are also available via LUMIX Sync.
A wide variety of LUMIX G lenses – Exclusively designed for Micro Four Thirds cameras
The Panasonic LUMIX G Series boasts a total lineup of 30 Micro Four Thirds lenses. For use with the GH6, Panasonic has reviewed and updated the lens firmware for the following models: H-E08018, H-X1025, H-X2550, H-ES12060, H-ES50200, H-RS100400, H-XA025, H-ES200, H-HSA12035, H-FS12060, H-HSA35100, H-FSA45200, H-FSA100300, H-NS043, H-X012, H-X015
PANASONIC BONUS LENS: Receive a bonus LEICA DG 9mm lens (VALUED AT $949) with every LUMIX GH6 Body or Kit purchase. Ends 7th Jan 2024
Sale price
$3,909.15
Regular price
$4,799.00
Unit price
per
Request a Price Match
Fill out the price match form below, and we will be in touch shortly.
Product Overview
Panasonic Lumix GH6 Mirrorless Camera with Leica DG 12-60mm Kit
Sensor and processor technologies

Need advice?
Speak to one of our dedicated Australian-based sales team members.
Blog posts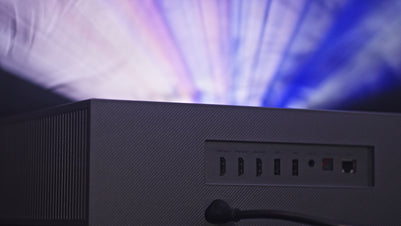 Using projected backdrops is becoming a game-changer in the industry. Not only are these systems budget-friendly, but they also offer customisation options and are surprisingly portable. One of the big wins here...
View post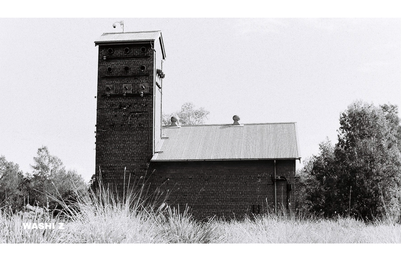 In the ever-evolving photography landscape, the allure of capturing moments in black and white on film remains as captivating as ever. Both the artistry and nostalgia associated with film photography have led...
View post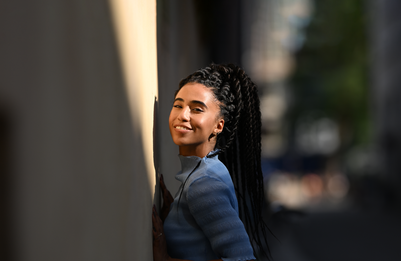 Incorporated into Nikon's prestigious S-series lineup, the Z 135mm f/1.8 S Plena Lens emerges as a meticulously engineered marvel in optical technology. This new edition reflects the same optical excellence observed in the highly...
View post