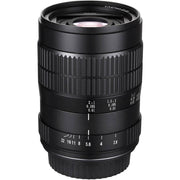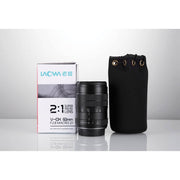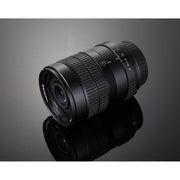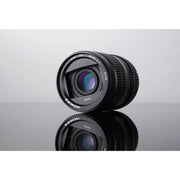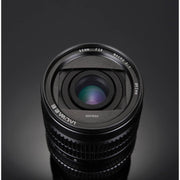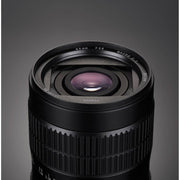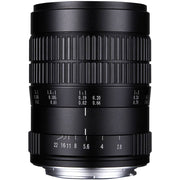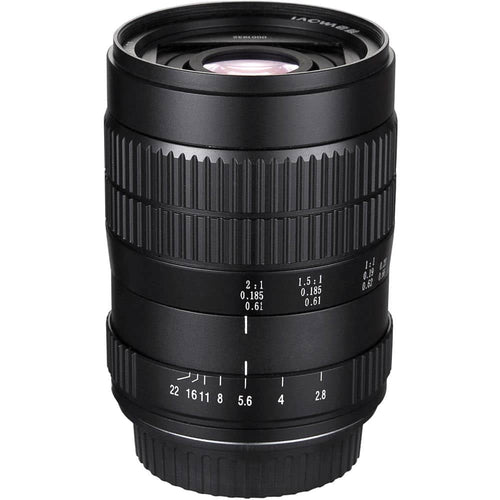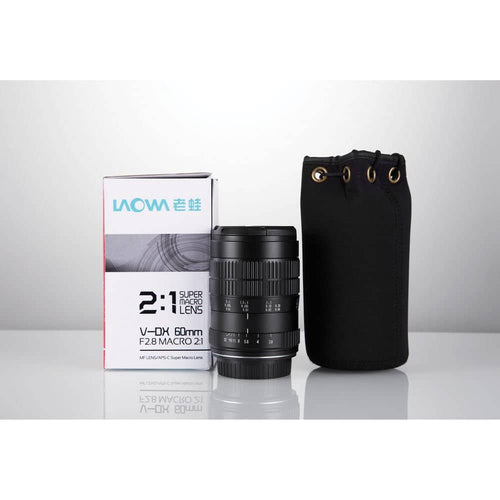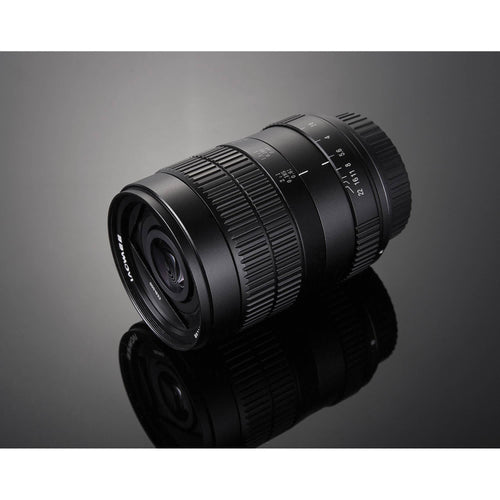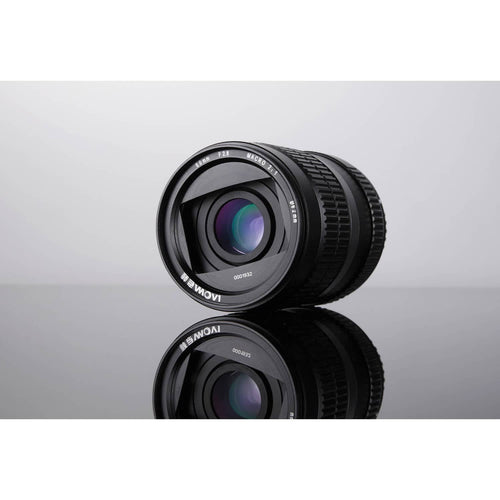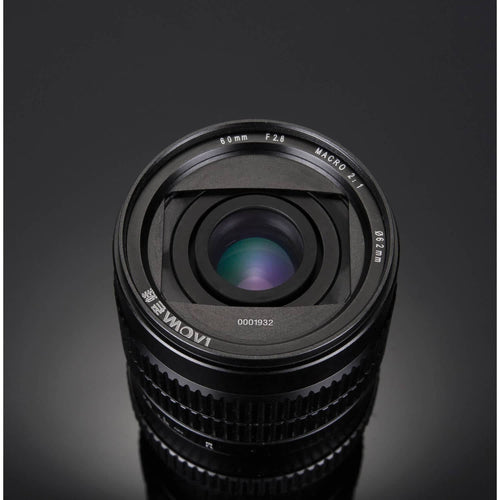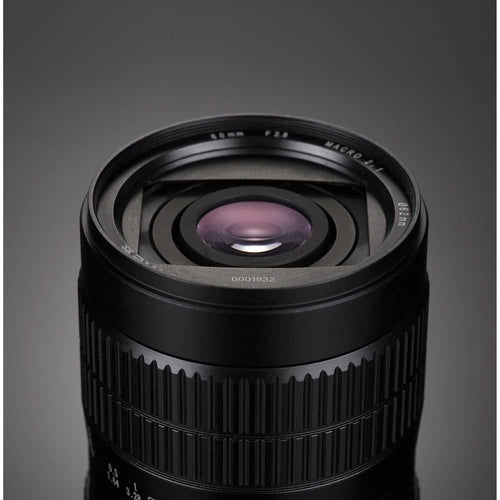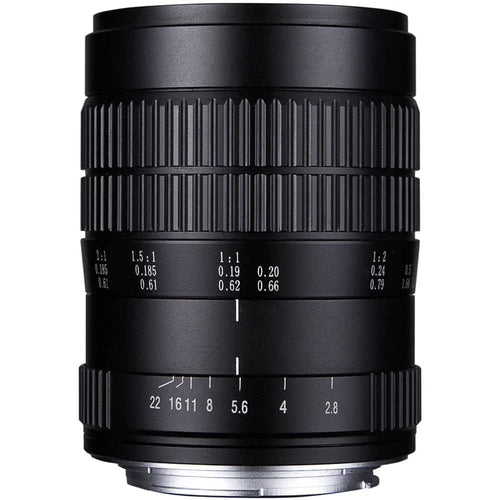 SKU: GC07-VEN6028S
Laowa 60mm f/2.8 2X Ultra-Macro Lens for Sony A-Mount
Laowa 60mm f/2.8 2X Ultra-Macro Lens for Sony A-Mount
From macro to infinity, the Sony A-Mount 60mm f/2.8 2X Ultra-Macro Lens from Laowa is a prime portrait-length lens offering the unique ability to photograph close-up subjects 2.4 inch away at a 2:1 magnification ratio as well as distant subjects with infinity focus and a 0.1x magnification. The versatility offered by this manual focus, manual aperture selection lens benefits working with close-up subjects and then quickly switching to full-length subjects at distance without the need of extension tubes or other adapters. The lens is optimized for use on APS-C format sensors, where it will provide a 90mm equivalent focal length, and it can also be used on full-frame format DSLRs, however some vignetting may occur when focused at infinity.
The lens's construction incorporates nine elements in seven groups, and two of the lens groups move in order to control focusing and to avoid barrel distortions. This design also helps to maintain high image clarity, sharpness, and color accuracy. A rounded 14-blade diaphragm contributes to a smooth out-of-focus quality that is especially beneficial when working with near subjects and selective focus techniques.
Prime 60mm Sony A-Mount lens is compatible with full-frame sensors as well as APS-C sensors, where it will provide a 90mm equivalent focal length.
The lens is capable of focusing on subjects as near as 2.4 inch away with a 2:1 magnification ratio for greater-than-life size macro shooting without the need of extension tubes or adapters. Additionally, the lens is also able to achieve infinity focus with a 1:10 magnification ratio for general shooting applications. When working with full-frame sensors, the image may be slightly vignetted when working at infinity focus.
Manual focus and manual aperture setting design does not maintain any electronic communication with the camera.
Nine-element-in-seven-group construction produces a high degree of clarity throughout the focusing range as well as accurate color rendering.
Two lens groups move during focusing in order to control barrel distortion.
Rounded 14-blade diaphragm produces a smooth out-of-focus quality when using selective focus or shallow depth of field techniques.
Built-in lens hood helps to deflect stray light from causing lens flare or ghosting.
All-metal lens barrel offers ensured durability and rigidity.
In addition to the lens itself, a protective filter pouch and a 62mm UV filter are also included.
Sale price
$729.00
Regular price
$729.00
Unit price
per
Request a Price Match
Fill out the price match form below, and we will be in touch shortly.
Product Overview
Laowa 60mm f/2.8 2X Ultra-Macro Lens for Sony A-Mount

Need advice?
Speak to one of our dedicated Australian-based sales team members.
Blog posts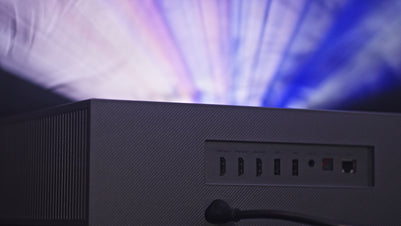 Using projected backdrops is becoming a game-changer in the industry. Not only are these systems budget-friendly, but they also offer customisation options and are surprisingly portable. One of the big wins here...
View post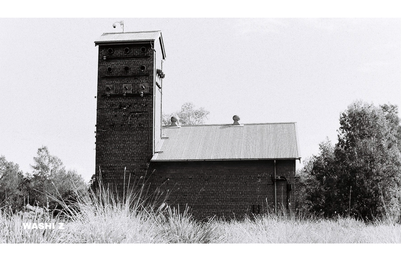 In the ever-evolving photography landscape, the allure of capturing moments in black and white on film remains as captivating as ever. Both the artistry and nostalgia associated with film photography have led...
View post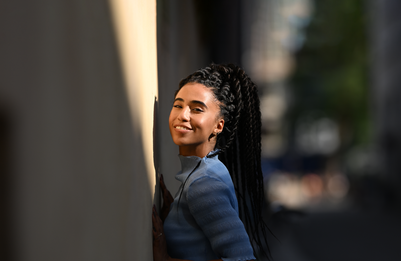 Incorporated into Nikon's prestigious S-series lineup, the Z 135mm f/1.8 S Plena Lens emerges as a meticulously engineered marvel in optical technology. This new edition reflects the same optical excellence observed in the highly...
View post