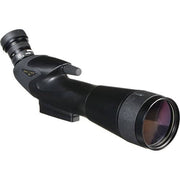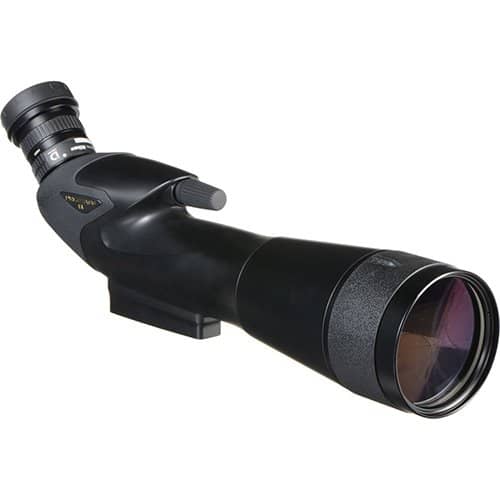 SKU: GC46-BDA323FA
Nikon Prostaff 5 Fieldscope 60 Angled (No Eye Piece)
Nikon Prostaff 5 Fieldscope 60 Angled
The ProStaff 5 20-60x82 Spotting Scope from Nikon delivers a capacious magnification spread with a very high zoom power of 20-60x. Initial scanning is already magnified to 20x but then zooming in for fine detail continues to an intense 60x for observing the intricacies of your chosen subject. That's on the ocular side. On the objective side is an immense 82mm of light-gathering ability that puts observation into the low-light situations of dawn, dusk, and overcast days, when nocturnal creatures are more apt to start showing themselves. The scope is made for outdoor conditions. Waterproof to 3.3 feet for up to 10 minutes, it is fully O-ring sealed and purged with nitrogen to ensure all-weather performance. BAK4 multi-coated optics assure optimal high-contrast seeing with superb brightness and colour fidelity. The angled eyepiece* allows longer stress-free viewing sessions with a more comfortable view of targets near the zenith. There is a built-in sliding sunshade for protection from excessive glare or raindrops on the objective.
The lightweight main body was reduced by about 20% compared to the current model.
A minimized colour aberration at the edge of the field of view and long eye relief is achieved with the newly developed zoom eyepiece lens.
Large objective lens (60mm & 82mm) for a brighter field of view.
All lenses and prisms in the main body and the eyepieces are multilayer-coated.
Waterproof (Up to 1m for 10 minutes) and fog-free with O-ring seals and nitrogen gas in the main body. Water-resistant eyepiece lenses.
The digiscoping mount which can be connected to a wide variety of COOLPIX-series compact digital cameras using an FSB-series Digital Camera Bracket is available for the three newly developed models of eyepiece lenses.
Build-in type slide hood.
Lead-and arsenic-free Eco-glass.
A stay-on case is included.
Two screw mounting holes of the main body are provided for stable mounting on a tripod adjustable for use with or without a digiscoping system.
Stylish and compact design.
The current eyepiece lenses for Spotting scope RAIII series are compatible with the new PROSTAFF 5 Fieldscope main body.
*Please note: Eyepieces are sold separately.
Sale price
$378.00
Regular price
$469.00
Unit price
per
Request a Price Match
Fill out the price match form below, and we will be in touch shortly.
Product Overview
Nikon Prostaff 5 Fieldscope 60 Angled

Need advice?
Speak to one of our dedicated Australian-based sales team members.
Blog posts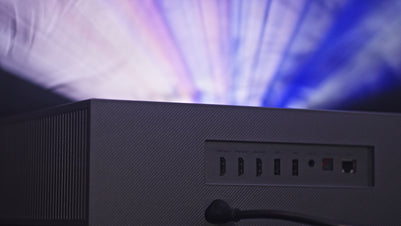 Using projected backdrops is becoming a game-changer in the industry. Not only are these systems budget-friendly, but they also offer customisation options and are surprisingly portable. One of the big wins here...
View post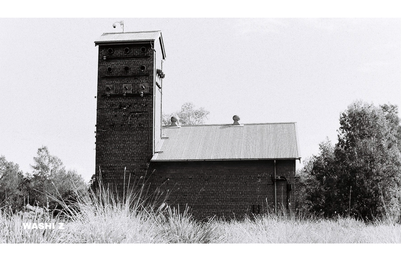 In the ever-evolving photography landscape, the allure of capturing moments in black and white on film remains as captivating as ever. Both the artistry and nostalgia associated with film photography have led...
View post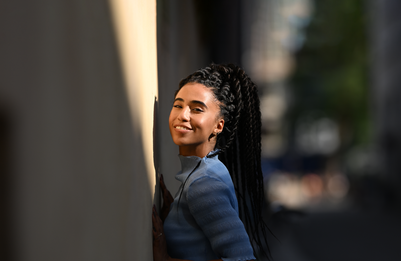 Incorporated into Nikon's prestigious S-series lineup, the Z 135mm f/1.8 S Plena Lens emerges as a meticulously engineered marvel in optical technology. This new edition reflects the same optical excellence observed in the highly...
View post