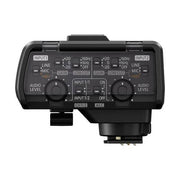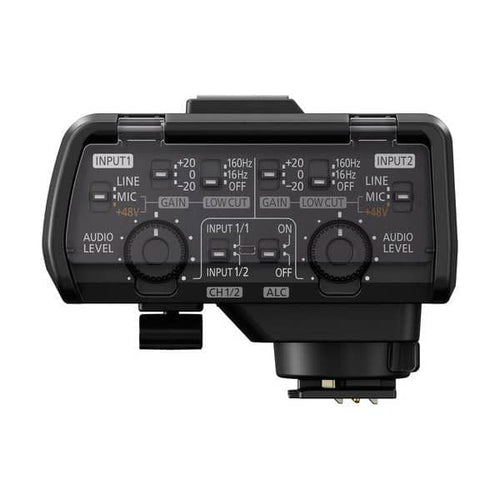 SKU: GC80-DMW-XLR1E
Panasonic DMW-XLR1E XLR Audio Adapter for GH5
Panasonic DMW-XLR1E XLR Audio Adapter for GH5
The Panasonic DMW-XLR1E XLR Audio Adapter is a great accessory that attaches to the hot shoe of the Panasonic Lumix GH5 allowing you to capture superb audio with a resolution of up to 96kHz in 24-bit quality. Powered via the hot shoe, the adapter needs no batteries and saves directly to your footage for seamless integration with your existing workflow.
Dual XLR Inputs with Phantom Power
The XLR1E Audio Adapter is equipped with dual XLR inputs and 48V phantom power on each of its audio channels, letting you attach up to 2 XLR microphones to record pro quality audio to suit your specific requirements or shooting scenario.
Independent Preamp Controls
Independent controls on both audio inputs include preamp gain, low cut-off, line level selection, and phantom power, allowing you to fine-tune the audio output more effectively.
Low Cut-Off Filter
The Low Cut-Off option on both lines allow you to remove handling or low-frequency noise to produce a clearer, cleaner soundscape. 2 positions can be set for the low cut filter further allow you to fine tune the sound pickup according to your shooting environment.
Clear Cover for Protection
The controls are placed on the side of the adapter and protected by a transparent flap that allows you to see them clearly at all times while eliminating the possibility of settings being adjusted accidently.
Additional Features
A downward-facing cable clamp helps you manage the microphone cables and prevents them from becoming tangled or obstructing your camera controls. Additionally a cold shoe on the top of the XLR1E adapter enables you to mount a LED light or other accessory for the ultimate uncompromising shooting rig.
Sale price
$509.15
Regular price
$699.00
Unit price
per
Request a Price Match
Fill out the price match form below, and we will be in touch shortly.
Product Overview
Panasonic DMW-XLR1E XLR Audio Adapter for GH5

Need advice?
Speak to one of our dedicated Australian-based sales team members.
Blog posts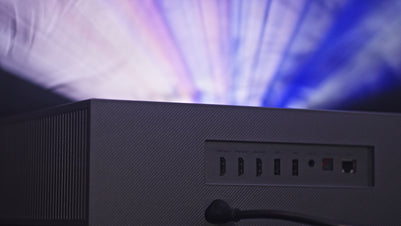 Using projected backdrops is becoming a game-changer in the industry. Not only are these systems budget-friendly, but they also offer customisation options and are surprisingly portable. One of the big wins here...
View post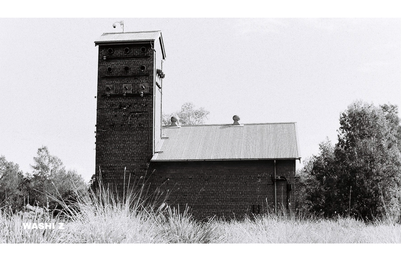 In the ever-evolving photography landscape, the allure of capturing moments in black and white on film remains as captivating as ever. Both the artistry and nostalgia associated with film photography have led...
View post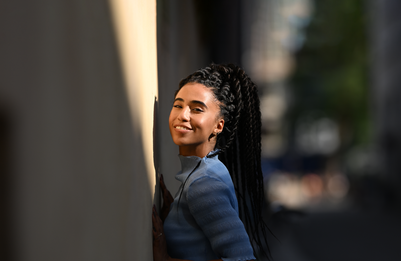 Incorporated into Nikon's prestigious S-series lineup, the Z 135mm f/1.8 S Plena Lens emerges as a meticulously engineered marvel in optical technology. This new edition reflects the same optical excellence observed in the highly...
View post