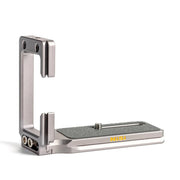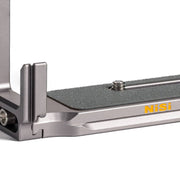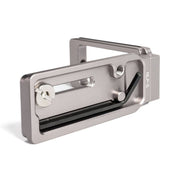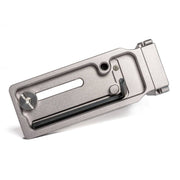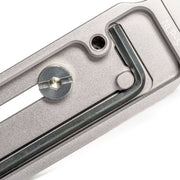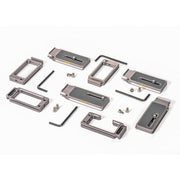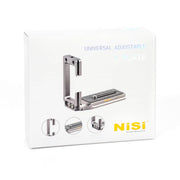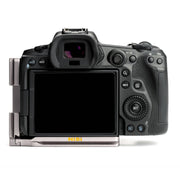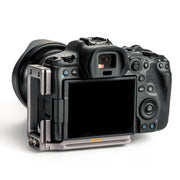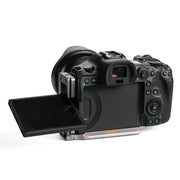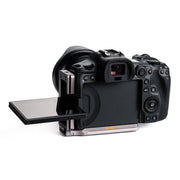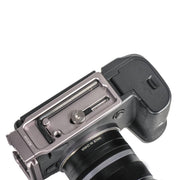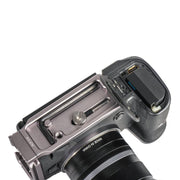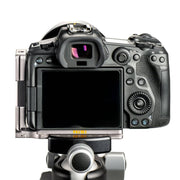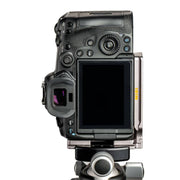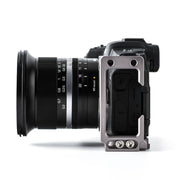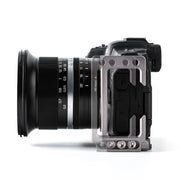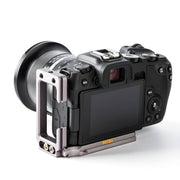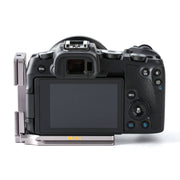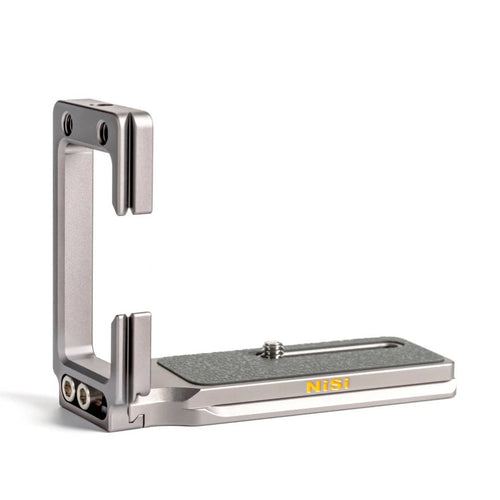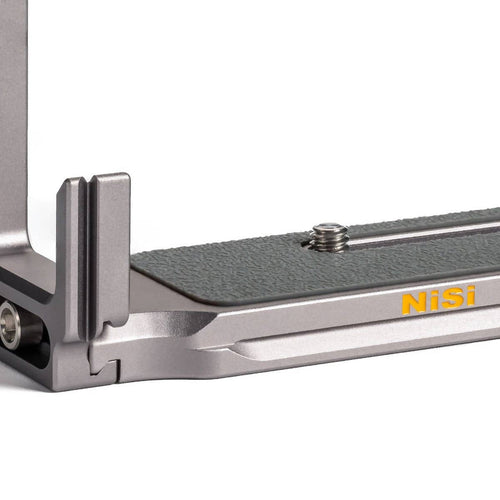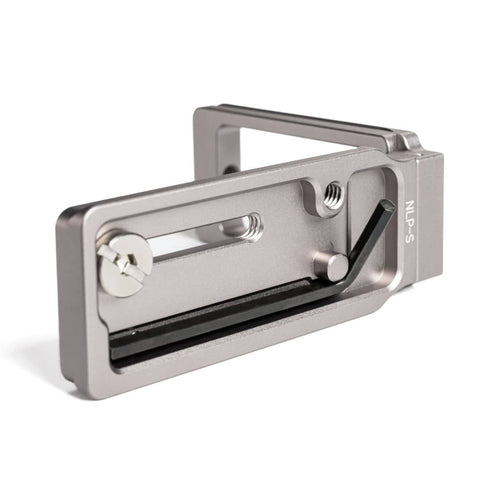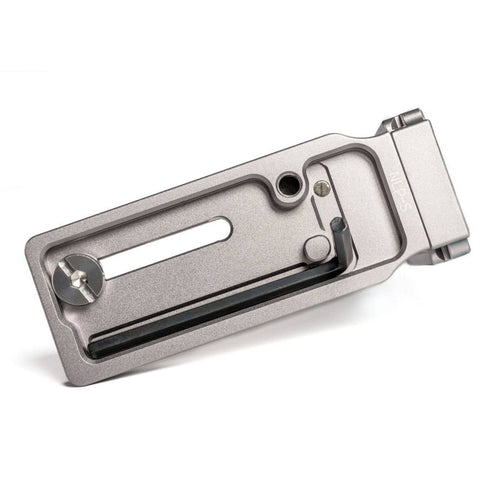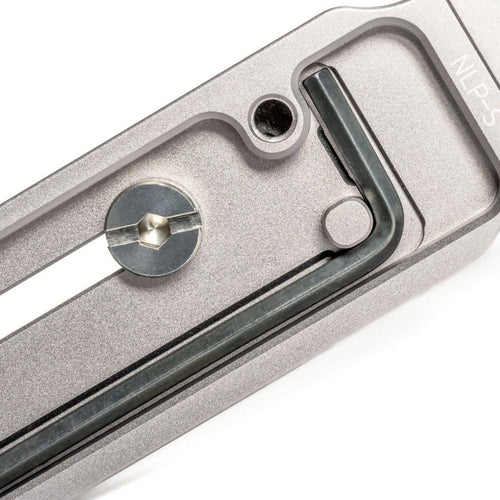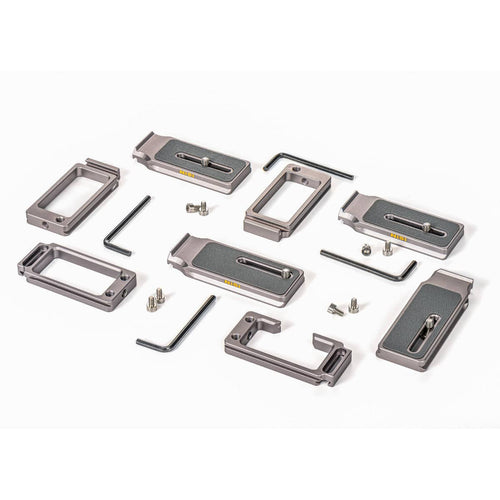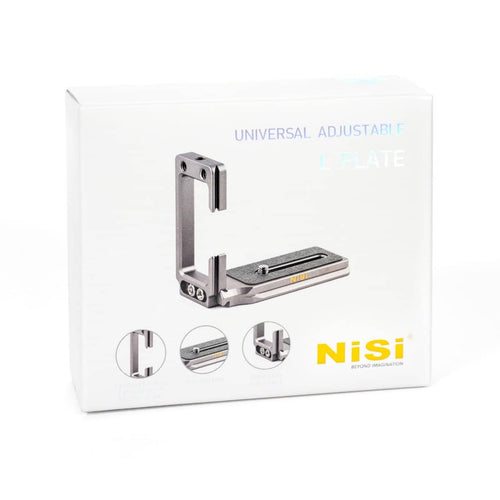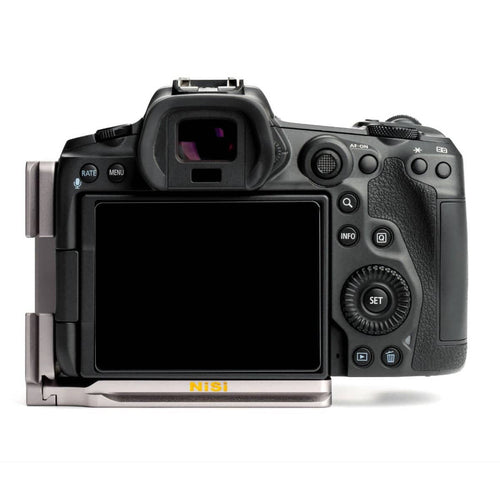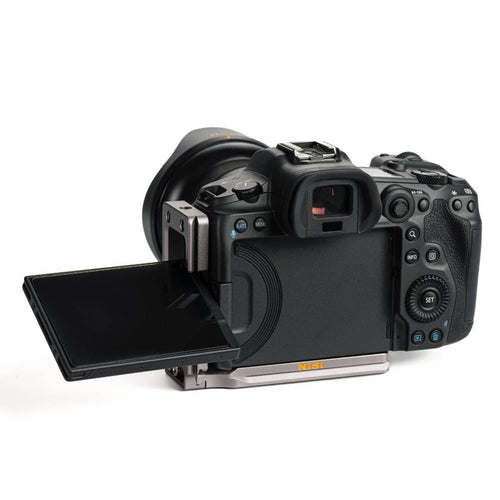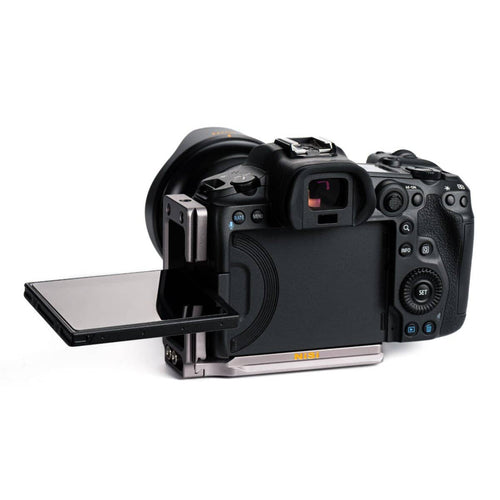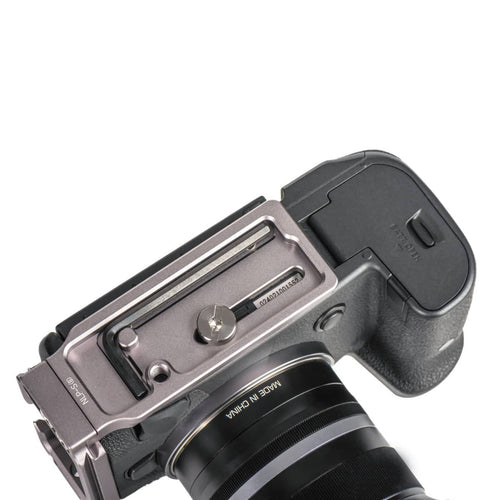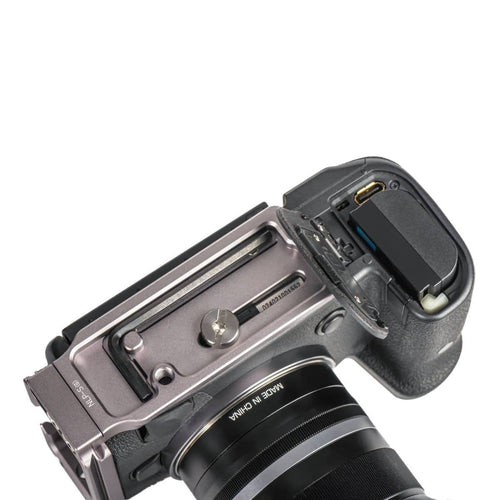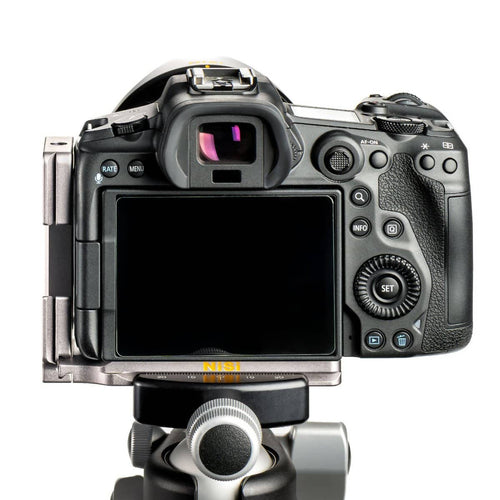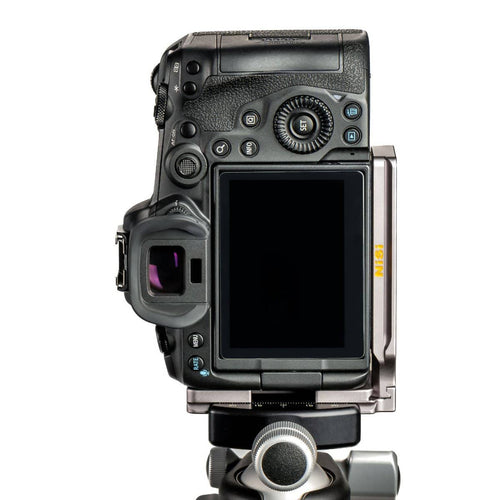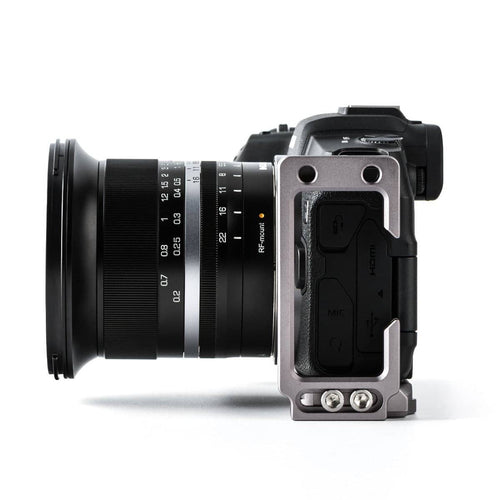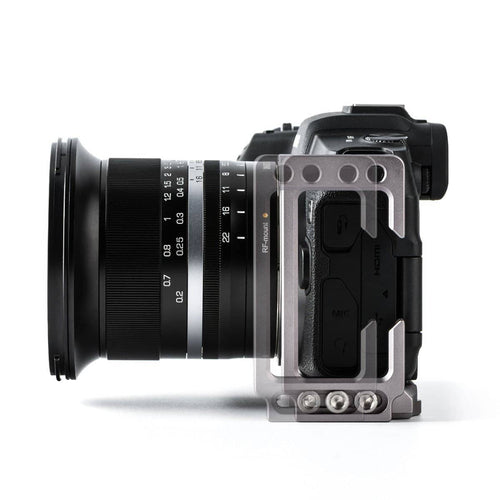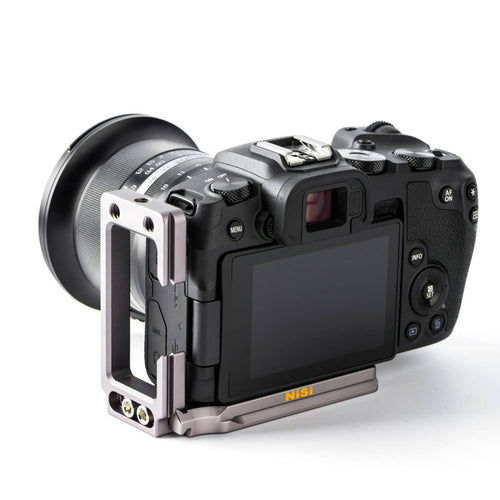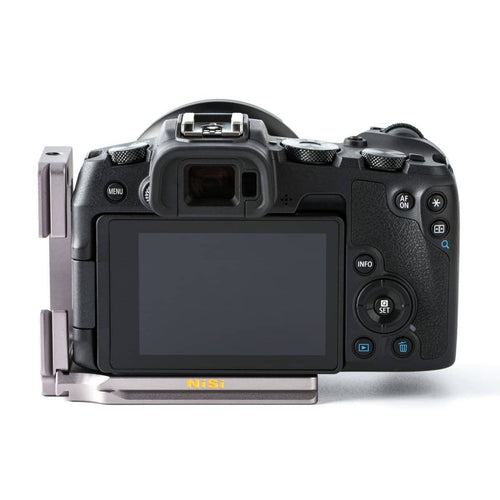 SKU: GC11-500380
NiSi PRO NLP-SG Adjustable L Bracket for Camera with Flip Out Screen
NiSi PRO NLP-SG Adjustable L Bracket for Camera with Flip Out Screen
The NiSi PRO NLP-SG Adjustable L Bracket for Camera with Flip Out Screen (Tripod mount point at the front of the camera base) is a Universal Adjustable L Bracket that allows rapid switching of the orientation between landscape and portrait without making any changes on the tripod or tripod head. Both sides vertical and horizontal are Arca Compatible and will work with a wide range of Arca Compatible heads. The NiSi L Brackets have a great feature that allows the vertical smaller side to adjust to better accommodate the connection ports of a camera as well as horizontal to move away from the camera to allow extra room for cables and to allow full access to change the battery.
The L bracket is made of aircraft-grade aluminum for strength and durability, includes a strong and durable stainless steel screw for connection to the camera, and features a large rubber base to reduce camera movement and twisting while protecting the camera. The L bracket includes a magnetic wrench to rapid installation or removal of the L Bracket.
The NLP-SG is suitable for cameras WITH a flip-out screen where the tripod mount point on the camera base is towards the front of the camera (not in the middle of the base).
Compatibility:
SONY:A7M4, A7C, A7S3
CANON:EOS R, EOS R5, EOS R6, EOS M50
WHY USE AN L-BRACKET?
The ability to quickly change your camera's orientation from landscape to portrait is one of the biggest advantages when using an L bracket over a standard quick-release mounting plate. This can provide multiple options for compositions while still maintaining balance and even weight distribution on a tripod.
Advantages of using an L-Bracket
Better weight distribution and balance through the tripod
Maintain composition when changing from horizontal to vertical orientation
Great for panoramic shots in both vertical and horizontal orientation
Allows for a full range of motion in portrait / vertical orientation when using a ball-head
Maintain access to the accessory ports on your camera
Acts as a protective shell around the camera body
Sale price
$58.65
Regular price
$69.00
Unit price
per
Request a Price Match
Fill out the price match form below, and we will be in touch shortly.
Product Overview
NiSi PRO NLP-SG Adjustable L Bracket for Camera with Flip Out Screen

Need advice?
Speak to one of our dedicated Australian-based sales team members.
Blog posts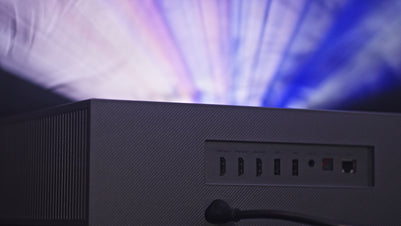 Using projected backdrops is becoming a game-changer in the industry. Not only are these systems budget-friendly, but they also offer customisation options and are surprisingly portable. One of the big wins here...
View post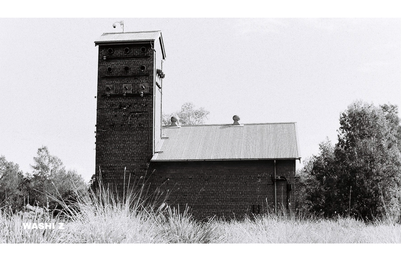 In the ever-evolving photography landscape, the allure of capturing moments in black and white on film remains as captivating as ever. Both the artistry and nostalgia associated with film photography have led...
View post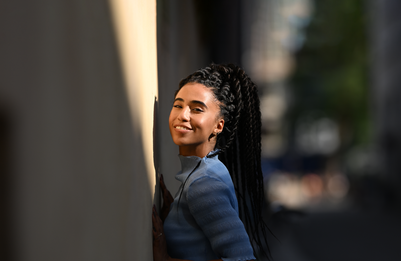 Incorporated into Nikon's prestigious S-series lineup, the Z 135mm f/1.8 S Plena Lens emerges as a meticulously engineered marvel in optical technology. This new edition reflects the same optical excellence observed in the highly...
View post