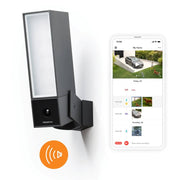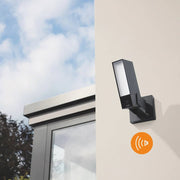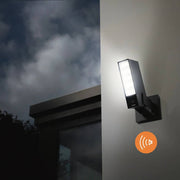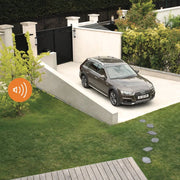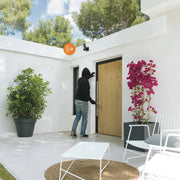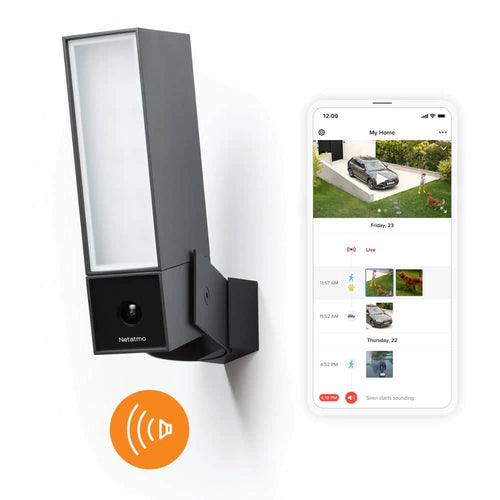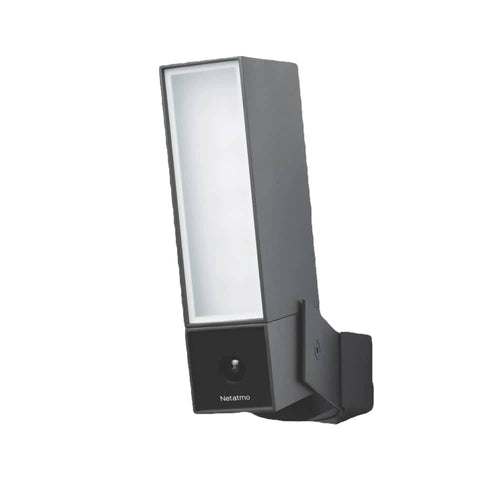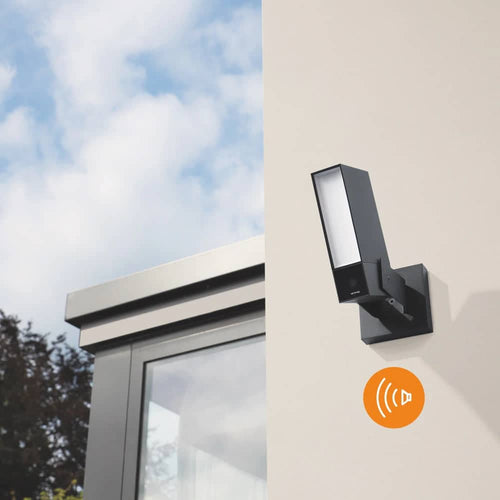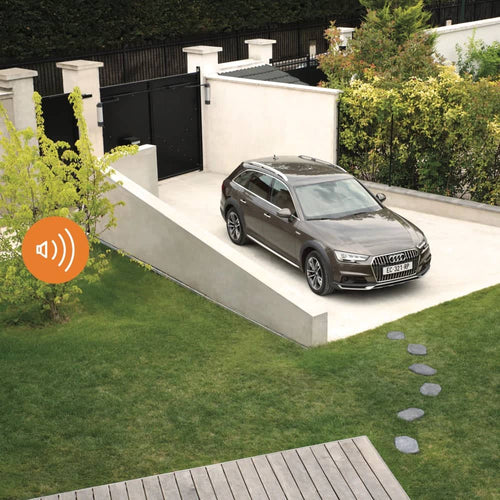 SKU: GC04-NOC-S-P
Netatmo Smart Outdoor Camera with Siren
Netatmo Smart Outdoor Camera with Siren
Protect your home with the Smart Outdoor Camera with in-built Siren and enjoy a subscription-free service with free video storage. Receive a real-time notification via your smartphone when an unknown person or vehicle is detected on your property. The Outdoor Camera can distinguish between people, animals, vehicles and harmless movements. Images are accessible 24 hours a day from your smartphone, including night captures thanks to infrared vision.
Keep an eye on the back and front of your home. Some 70% of burglars gain entry to a property through a door, while 25% enter via a window*. Make sure you protect your entire property and monitor all risk areas. Is there an intruder in your garden? Your Smart Outdoor Camera with Siren will alert you and deter them. Trigger the siren and its powerful 105-dB alarm straight from your app. The Camera even has its own built-in smart lighting system to light up your path at night. Your Netatmo Smart Outdoor Camera with Siren is designed to last! Compliant with HZO weatherproofing standards, it is protected from UV rays and inclement weather.
Customise the notifications you would like to receive. Don't leap into action every time your dog runs into the garden! Set your alert preferences and define the exact areas that you want to monitor with the Alert-Zones feature.
You can easily install the Camera yourself. Simply replace an existing light with the Camera and you will have it up and running in under an hour. Alternatively, you can choose a more strategic location to keep a close eye on your home.
Local video storage is free of charge, and all features and updates are included without a subscription, forever.
Real-time alerts
Detection of people, cars & animals outside your home
Customise the notifications you would like to receive
Images are accessible 24 hours a day from your smartphone, including night captures thanks to infrared vision
Integrated lighting
Easy installation
No subscription fees
Deters intruders
Long-lasting equipment
Works with Apple Homekit, Alexa and Google
Compatibility:
Alarm 105dB
Full HD 1080p videos
Infrared night vision of 15 m
Ultra-long detection up to 20 m
Digital zoom 8x into videos
Optional cloud storage on Dropbox or FTP
Data stored and 100 % secured locally on encrypted microSD card
Note: Not suitable for application on textured walls/surfaces.
Sale price
$479.99
Regular price
$479.99
Unit price
per
Request a Price Match
Fill out the price match form below, and we will be in touch shortly.
Product Overview
Netatmo Smart Outdoor Camera with Siren

Need advice?
Speak to one of our dedicated Australian-based sales team members.
Blog posts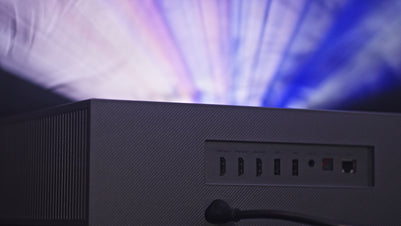 Using projected backdrops is becoming a game-changer in the industry. Not only are these systems budget-friendly, but they also offer customisation options and are surprisingly portable. One of the big wins here...
View post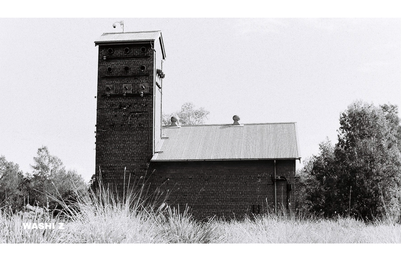 In the ever-evolving photography landscape, the allure of capturing moments in black and white on film remains as captivating as ever. Both the artistry and nostalgia associated with film photography have led...
View post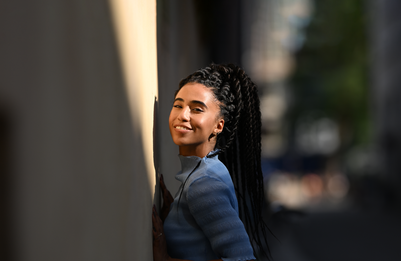 Incorporated into Nikon's prestigious S-series lineup, the Z 135mm f/1.8 S Plena Lens emerges as a meticulously engineered marvel in optical technology. This new edition reflects the same optical excellence observed in the highly...
View post