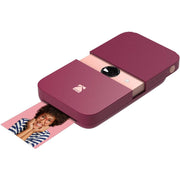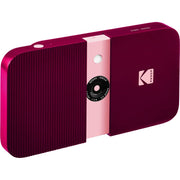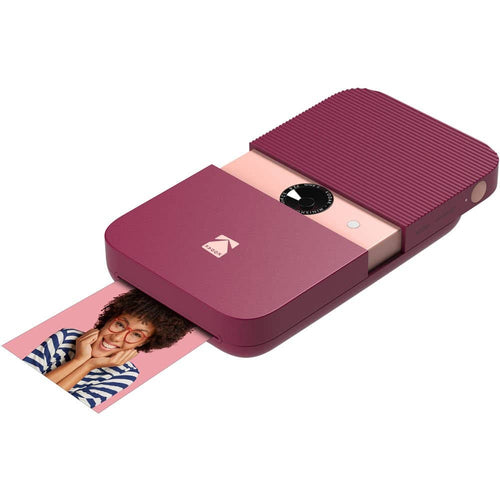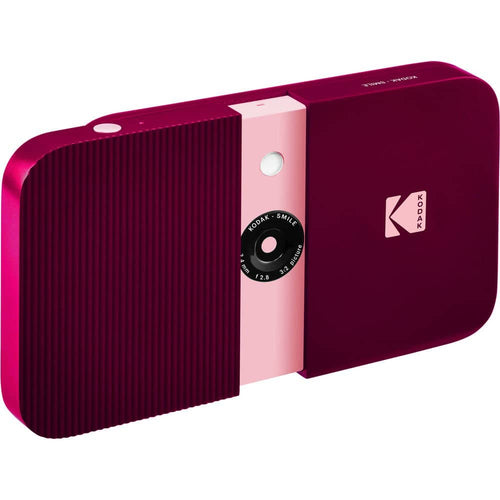 SKU: GC34-RODSMCAMRD
Kodak Smile Instant Print Digital Camera (Red)
Kodak Smile Instant Print Digital Camera (Red)
Smile! You can be in the group photo too thanks to the self-timer on the Kodak Smile Digital Instant Camera. Once you've got your perfect shot and customised it on the screen, you can print copies for you and your friends. Can't pick a favourite? Print 2 photos on one sheet for a classic photo booth style print.
Perfect for days out, parties, and weddings, using the Smile Camera is super simple to use. It has a flash for indoor photos too.
The Smile uses Zink photo paper (with 5 shots to get you started), which is designed to last a lifetime. It's resistant to tearing, water, and smudges.
Say hello to the next generation of instant printing. Shoot, preview, edit, and print: the KODAK SMILE Instant Print Digital Camera lets you take photos, edit, and print them instantly.
Featuring a trendy slide-open design, an LCD viewfinder display, and a built-in printer, this pocket-sized camera makes sharing photos easier than ever. With built-in editing and sticky-backed photos that print in under a minute, this portable camera will bring a smile to any face.
Features:
10MP images
2 ∫x3 ∫ sticky-backed prints
Automatic flash
10-second timer
Fixed focus
LCD viewfinder display
MicroSD'Ñ¢ compatible (up to 256GB)
Built-in rechargeable battery
40 prints per charge
Sale price
$269.95
Regular price
$269.95
Unit price
per
Request a Price Match
Fill out the price match form below, and we will be in touch shortly.
Product Overview
Kodak Smile Instant Print Digital Camera (Red)

Need advice?
Speak to one of our dedicated Australian-based sales team members.
Blog posts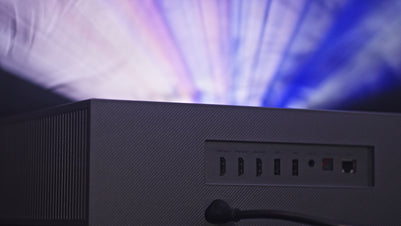 Using projected backdrops is becoming a game-changer in the industry. Not only are these systems budget-friendly, but they also offer customisation options and are surprisingly portable. One of the big wins here...
View post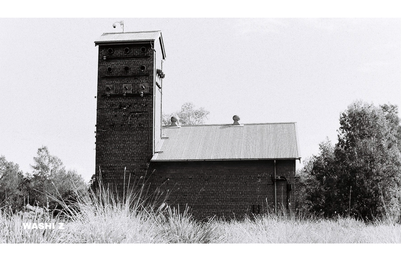 In the ever-evolving photography landscape, the allure of capturing moments in black and white on film remains as captivating as ever. Both the artistry and nostalgia associated with film photography have led...
View post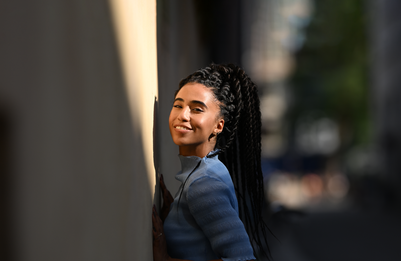 Incorporated into Nikon's prestigious S-series lineup, the Z 135mm f/1.8 S Plena Lens emerges as a meticulously engineered marvel in optical technology. This new edition reflects the same optical excellence observed in the highly...
View post