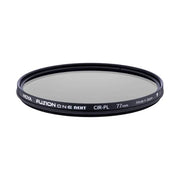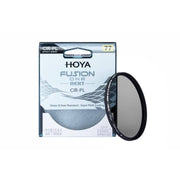 SKU: GC40-F1NEXT77CPL
Hoya 77mm Fusion ONE Next Circular-Polariser Filter
Hoya 77mm Fusion ONE Next Circular-Polariser Filter
Your ONE and Only Polarizer
HOYA FUSION ONE NEXT is a renewed series of HOYA FUSION ONE filters based on the new HOYA optical technology. It is aimed to replace the long seller HOYA PRO1D series, which has been widely used by amateur and professional photographers all over the world. The word "ONE" in the naming of this series is left as legacy of HOYA PRO1D, in memory of its contribution to photographers' creativity, with the belief that this new series will serve as well for many decades ahead.
ENHANCE THE COLOR SATURATION AND CONTROL REFLECTIONS
One great effect of the FUSION ONE NEXT CIR-PL filter is the ability to enhance the color contrast. Through filtering out vertical light waves in the air, the colors in your picture, such as the blue of the sky and the green of the foliage, will look more defined through deeper and more natural color tones.
The ability of the FUSION ONE NEXT CIR-PL filter is not limited to enhancing the color contrast. It can also control and even completely remove reflections on various kinds of surfaces, such as glass, water or plastic.
Sale price
$176.00
Regular price
$380.00
Unit price
per
Request a Price Match
Fill out the price match form below, and we will be in touch shortly.
Product Overview
Hoya 77mm Fusion ONE Next Circular-Polariser Filter

Need advice?
Speak to one of our dedicated Australian-based sales team members.
Blog posts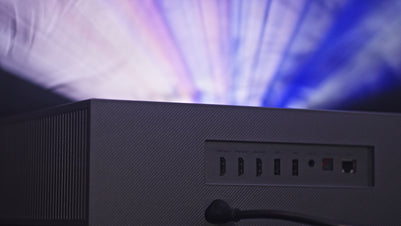 Using projected backdrops is becoming a game-changer in the industry. Not only are these systems budget-friendly, but they also offer customisation options and are surprisingly portable. One of the big wins here...
View post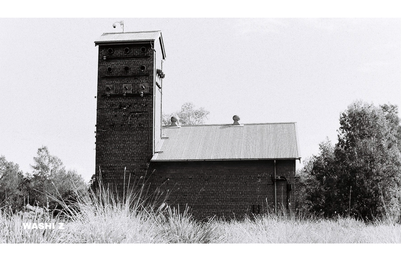 In the ever-evolving photography landscape, the allure of capturing moments in black and white on film remains as captivating as ever. Both the artistry and nostalgia associated with film photography have led...
View post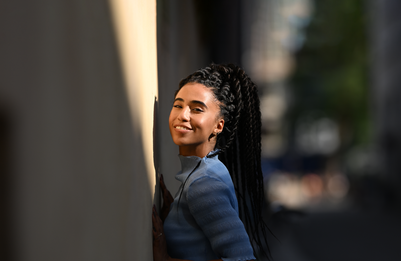 Incorporated into Nikon's prestigious S-series lineup, the Z 135mm f/1.8 S Plena Lens emerges as a meticulously engineered marvel in optical technology. This new edition reflects the same optical excellence observed in the highly...
View post