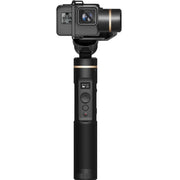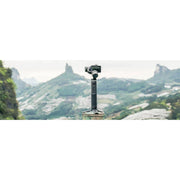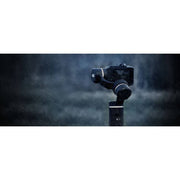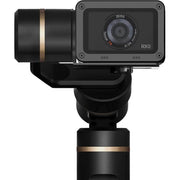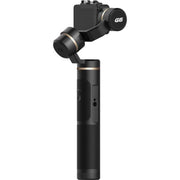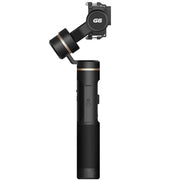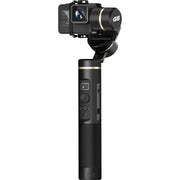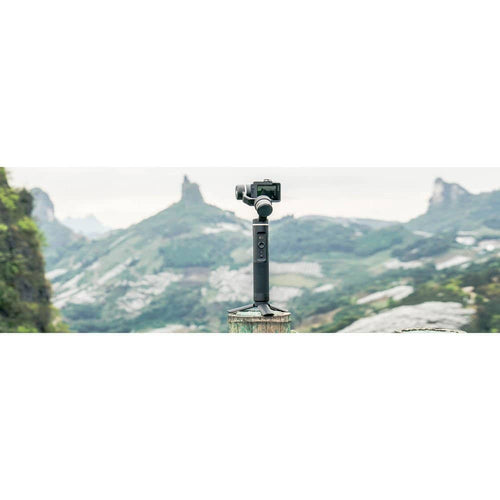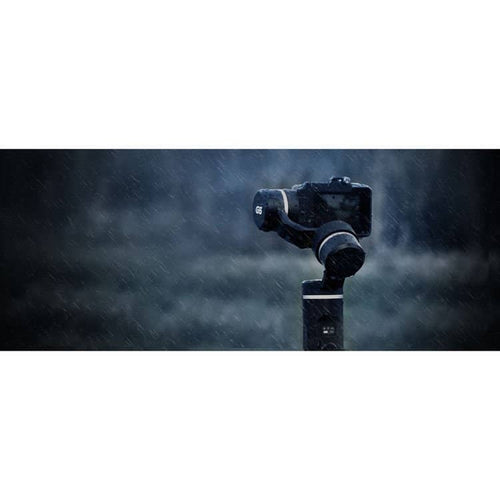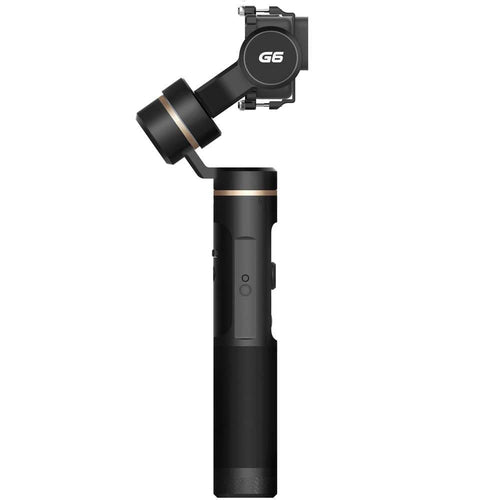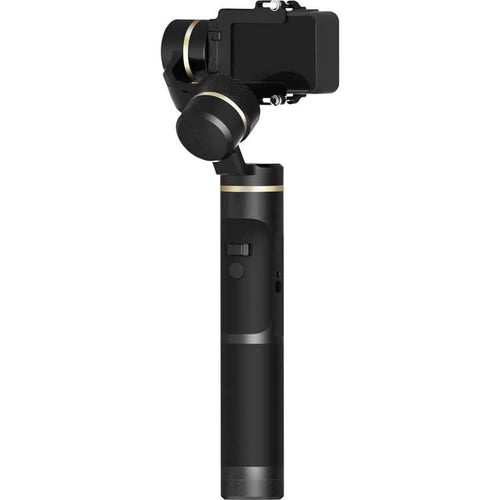 SKU: GC76-888130
Feiyu G6 3-Axis Stabilized Handheld Gimbal
Feiyu G6 3-Axis Stabilized Handheld Gimbal
Perfect for GoPro Hero 5/6, the Feiyu G6 Handheld 3-Axis Gimbal Stabiliser makes your action footage smooth and steady. Featuring a unique elevation angle and a side smartphone mount, you can monitor your composition easily at all times. The gimbal also connects to the camera via Wi-Fi and pairs with smartphones via Bluetooth for easy control and beautiful time lapses. This takes advantage of the sliding arm and 360° pan/tilt. With an aluminium build, mounts to hold accessories and place onto handlebars, and a battery that can last up to 12 hours, the Feiyu Tech G6 Gimbal is the perfect companion to any adventure filmmaker.
35° Slanting Arm for Unobstructed View
Designed for a clear and intuitive workflow, the G6 gimbal features a 35o slanting arm for an unobstructed view of your action camera. The sliding arm makes it easy for videographers to compose their videos from different angles.
3-Axis Gimbal Stabilises Video
Take smooth action videos with a range of action cameras including the GoPro Hero range thanks to the 3-axis stabilisation. Featuring advanced algorithms, the gimbal reduces shake while providing a 360o pan and tilt, and 320o roll.
Integrated OLED Display and Joystick
Keeping an eye on your settings, mode, battery life and Bluetooth connectivity is easy thanks to the easy visible integrated OLED display. Ergonomic and comfortable, the joystick lets you manoeuvre the gimbal without moving your hand away from the shutter button.
Inbuilt Wi-Fi and Bluetooth
Wi-Fi capabilities allow you to take full control over your action cameras from the comfort of your gimble handle while the Bluetooth connectivity pairs with smartphones via the Feiyu On App. This makes changing settings, setting up time lapses and updating firmware easy and convenient.
Motion Control Time Lapse
Using the Feiyu On App, you can quickly set the gimbal to pan and tilt as the camera captures a time lapse, perfect for beautiful landscapes and striking cityscapes. The rotation speed can set from 12 seconds to up to 8 hours per turn, allowing you to set different moods.
Smartphone Mount
Convert your smartphone into a live monitor by mounting it onto the handle. The 1/4-inch hole and dowel pin make it easy to position it directly onto the gimbal. A separate 1/4-inch thread at the bottom gives you the versatility to attach external accessories such as lights and microphone. You can also use it to mount the gimbal to a car or bike handle for smooth first-person footage.
Sturdy Build and Waterproof Design
The aluminium casing makes the gimbal lightweight, durable and splash-proof1, while a rubberised handle offers you a secure and comfortable grip. The camera mount is also fully interchangeable to hold GoPro Hero 5/6 or Sony RXO cameras.
12 Hours Runtime and Supports Camera Charging
The Feiyu Tech G6 3-Axis Brushless Handheld Gimbal has a built-in 3.7V 5000mAh battery, allowing you to charge the camera as the gimbal is operational. This allows adventure filmmakers to capture smooth and steady footage for about 5 to 12 hours.
1Please do not expose the Feiyu G6 Gimbal to salt water.
Sale price
$549.00
Regular price
$549.00
Unit price
per
Request a Price Match
Fill out the price match form below, and we will be in touch shortly.
Product Overview
Feiyu G6 3-Axis Stabilized Handheld Gimbal

Need advice?
Speak to one of our dedicated Australian-based sales team members.
Blog posts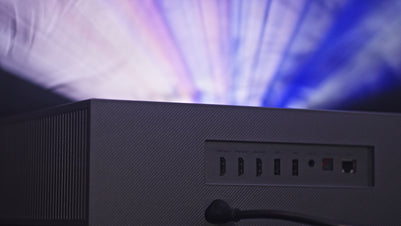 Using projected backdrops is becoming a game-changer in the industry. Not only are these systems budget-friendly, but they also offer customisation options and are surprisingly portable. One of the big wins here...
View post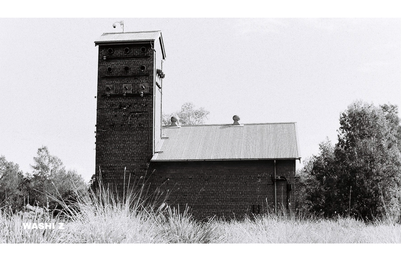 In the ever-evolving photography landscape, the allure of capturing moments in black and white on film remains as captivating as ever. Both the artistry and nostalgia associated with film photography have led...
View post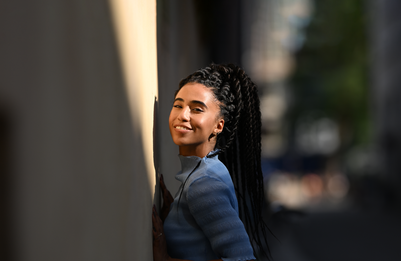 Incorporated into Nikon's prestigious S-series lineup, the Z 135mm f/1.8 S Plena Lens emerges as a meticulously engineered marvel in optical technology. This new edition reflects the same optical excellence observed in the highly...
View post