SKU: GC48-CP.RN.00000216.03
DJI RS 3 Gimbal Stabilizer
With every detail, DJI RS 3 delivers a flexible and efficient shooting experience to solo creators and independent crews. Light and sleek, it provides professional stabilisation and efficient control for more creative freedom and endless possibilities. DJI RS 3 is ready when you are.

Get Started Right Away
It's All About Speed - Quick-Release Plates
With dual-layered quick-release plates, mounting a camera onto RS 3 is fast and convenient, with no need to re-balance the gimbal after swapping out a new battery or memory card.
A newly added fine-tuning knob on the tilt axis allows the camera to slide forward or backward with millimeter-grade precision to achieve accurate balancing more easily when changing lenses.
Automated Axis Locks
RS 3 lets you get up and running instantly. When the gimbal is powered off, press and hold the power button, and the three axes unlock while the gimbal expands automatically, allowing you to start working within seconds. Press the power button once, and the axes automatically lock and enter sleep mode, making transportation and travel significantly more efficient. Press and hold the power button and it will fold and lock automatically.
Wireless Shutter Control
By implementing Dual-Mode Bluetooth, RS 3 supports wireless shutter control, [1] saving time and effort with every use. After the initial Bluetooth pairing, you can control video and photo shooting by simply pressing the record button on the stabiliser. Previously paired cameras can automatically reconnect after the first use, eliminating the need for a camera control cable. *Check Camera Compatibility
Professional Stabilisation
Excellent Weight-to-Payload Ratio - Weighing only 1.3 kg/2.8 lbs (including gimbal, battery grip, and quick-release plates), RS 3 can be held easily in one hand, while its 3kg/6.6lb load capacity is more than enough to support mainstream cameras, including the Sony A7S3 or Canon R5 with a 24-70mm F2.8 lens.
3rd-Gen RS Stabilisation Algorithm
Thanks to a next-generation RS stabilisation algorithm, RS 3 provides enhanced stability in any scenario. Laboratory testing shows RS 3 provides a 20% increase in stability over RSC 2, effortlessly managing low-angle shots, running scenarios, or switching between high and low positions.
Beyond Smooth - When you need even smoother results, turn on SuperSmooth mode. RS 3 will increase motor torque to further enhance stabilisation, delivering stable footage even in fast-moving scenarios or when 100mm-equivalent focal lenses are used.
1.8" OLED Touchscreen
Compared with the black and white screen of RSC 2, RS 3 is equipped with a 1.8-inch OLED full-colour touchscreen with an 80% larger display. It also supports most Ronin app settings, providing intuitive and precise control together with the redesigned user interface.
Instant Mode Switching
By simply sliding the new gimbal mode switch, you can alternate between Pan follow, Pan and Tilt follow, and FPV modes. The FPV mode selection is also customizable to 3D Roll 360, Portrait, or Custom, allowing you to adjust your equipment and get started fast.
Customisable Front Dial
Rotating the front dial allows you to control zoom or focus. It can also be customised to control the camera's shutter, aperture, ISO, [2] or gimbal movements, making it exceptionally convenient for single-handed operation.
Monitoring via Smartphone
RS 3 supports the Ronin Image Transmitter (previously known as the Ronin RavenEye Image Transmitter) [3] to transmit 1080p/30fps HD live feeds directly to a mobile device. The maximum transmission distance is 200 meters [4] and the end-to-end transmission latency is as low as 60 ms. [4] A smartphone can also be attached to the NATO port on RS 3 with the phone holder for wireless monitoring.
Integrated Monitoring and Control
Remotely adjust camera exposure directly in the Ronin app, [2] or control the gimbal with the virtual joystick to get an integrated monitoring and control experience.
Force Mobile
With the Ronin Image Transmitter, a smartphone can be used as a motion controller to remotely control the RS 3 gimbal for more flexible and dynamic camera movements.
A Battery Built for Pros - Quick-Release Design
The new RS 3 battery grip features a cartridge design, making it easier to swap batteries and smaller for storage compared with RSC 2. It can even be charged independently from the gimbal.
12-Hour Operating Time + Fast Charging
The new battery grip provides an extended runtime of up to 12 hours, [5] enough to handle continuous shooting throughout the day. It supports 18W PD fast charging with a charge time of just 2.5 hours. It can even be used while charging to keep RS 3 powered almost indefinitely.
Accessories
New Briefcase Handle
The redesigned briefcase handle is foldable for convenient storage, and comes with a new ergonomic handle to make it easier and faster to install and switch to Briefcase mode. The built-in cold shoe mount and 1/4"-20 mounting holes can connect to external monitors for shooting assistance, making low-angle camera movements more intuitive.
All-New Focus Motor
The next-generation DJI RS Focus Motor (2022) provides torque three times stronger (up to 1 N·m) and audible noise is reduced by 50%. This delivers a smoother focusing experience and reduces the effect on audio recording. It also adopts a quick-release structure, allowing it to be assembled easily without any tools for faster use.
Vertical Camera Mount
Install the Vertical Camera Mount to attach the camera vertically to RS 3 while avoiding camera ports, allowing easy portrait shooting at different angles for high-quality social media content.
Sale price
$799.00
Regular price
Unit price
per
Request a Price Match
Fill out the price match form below, and we will be in touch shortly.
Product Overview
With every detail, DJI RS 3 delivers a flexible and efficient shooting experience to solo creators and independent crews. Light and sleek, it provides professional stabilisation and efficient control for more creative freedom and endless possibilities. DJI RS 3 is ready when you are.


Need advice?
Speak to one of our dedicated Australian-based sales team members.
Blog posts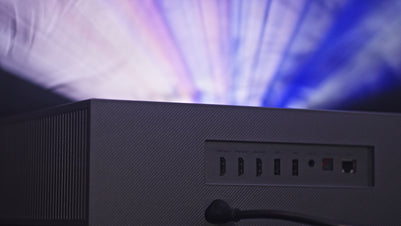 Using projected backdrops is becoming a game-changer in the industry. Not only are these systems budget-friendly, but they also offer customisation options and are surprisingly portable. One of the big wins here...
View post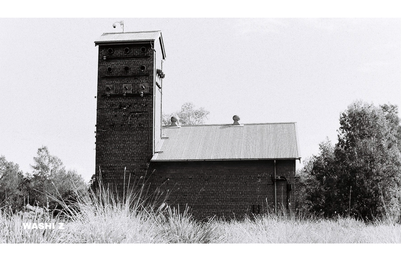 In the ever-evolving photography landscape, the allure of capturing moments in black and white on film remains as captivating as ever. Both the artistry and nostalgia associated with film photography have led...
View post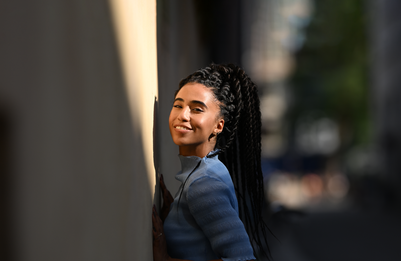 Incorporated into Nikon's prestigious S-series lineup, the Z 135mm f/1.8 S Plena Lens emerges as a meticulously engineered marvel in optical technology. This new edition reflects the same optical excellence observed in the highly...
View post