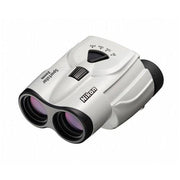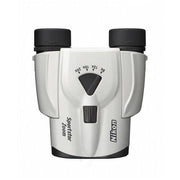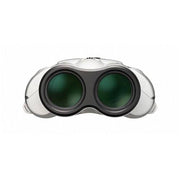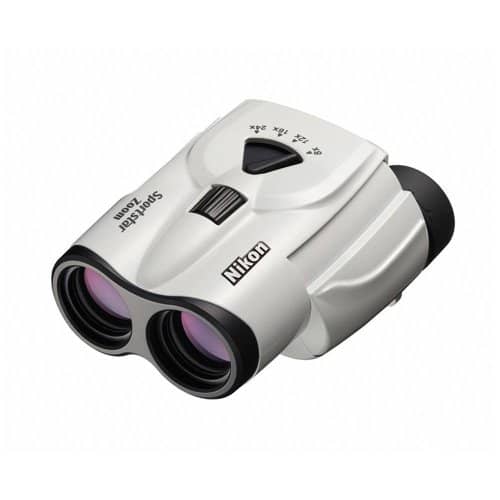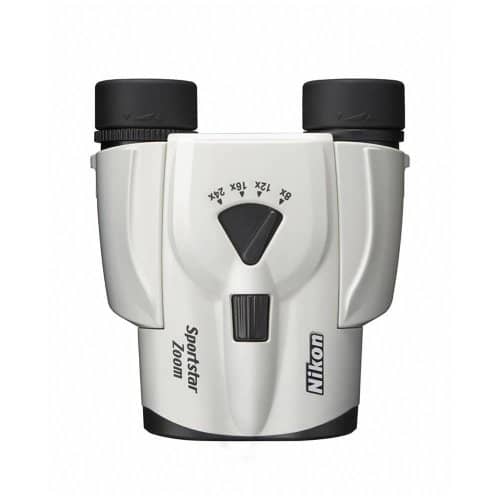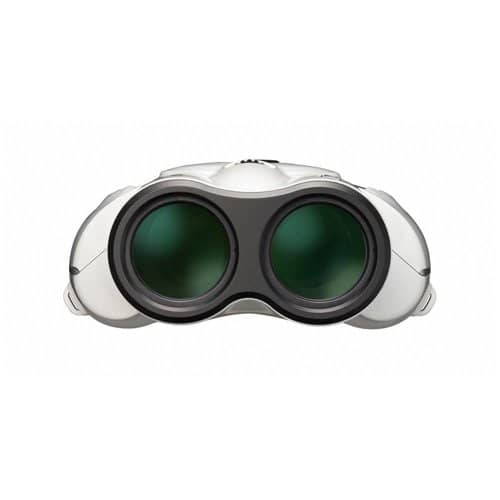 SKU: GC46-BAA870WB
Nikon Sportstar Zoom 8-24x25 White Compact Binoculars
Nikon Sportstar Zoom 8-24x25 White Compact Binoculars
The Nikon Sportstar Zoom 8-24x25 Binoculars come in a portable and compact body and employ a zoom lever on the top of the body which gives a smooth 8-24x zooming experience. The focusing ring can be operated while looking through the binoculars during observation. All lenses and prisms are multilayer-coated for brighter views and the body is a light-weight of only 305g
This model is the ideal companion when spectating sports events, nature-watching or pursuing other outdoor activities
Zoom Fast And Smooth
See exactly what you want to see with an 8-24x zoom. The zoom lever is in easy reach on top of the binoculars, so you can keep your eye on the game while zooming. It's simple to zoom in and out smoothly, all the way from 8x to 24x. With no set magnification stops, you can easily find and follow your subject, feeling like you're right there on the pitch or on stage with them. And the mechanical zoom has no need for batteries, ensuring your binoculars are always ready to use at a moment's notice.
Zoom Fast And Smooth
See sporting or music festival action clearly, making sure you never miss a second of your favourite teams or artists in action. All lenses and prisms are multilayer-coated for brighter images. Combined with the zoom capability, that means anywhere you sit can feel like the front row. Turn-and-slide rubber eyecups make it effortless to position your eyes correctly and add viewing comfort.
Carry Comfortably
With a 25 mm diameter lens and weighing in at just 305 g, these streamlined binoculars have a compact body, are lightweight, and feel comfortable in your hand. Carry and use them with ease - even on long days at sporting events, shows or concerts. Personalise your choice by selecting from three colours: dark blue, white or black.
Sale price
$208.58
Regular price
$0.00
Unit price
per
Request a Price Match
Fill out the price match form below, and we will be in touch shortly.
Product Overview
Nikon Sportstar Zoom 8-24x25 White Compact Binoculars
The Nikon Sportstar Zoom 8-24x25 Binoculars come in a portable and compact body and employ a zoom lever on the top of the body which gives a smooth 8-24x zooming experience. The focusing ring can be operated while looking through the binoculars during observation. All lenses and prisms are multilayer-coated for brighter views and the body is a light-weight of only 305g

Need advice?
Speak to one of our dedicated Australian-based sales team members.
Blog posts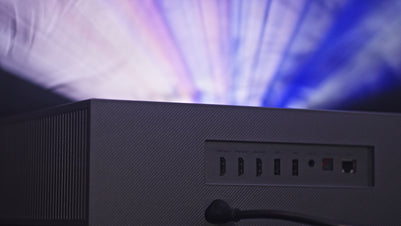 Using projected backdrops is becoming a game-changer in the industry. Not only are these systems budget-friendly, but they also offer customisation options and are surprisingly portable. One of the big wins here...
View post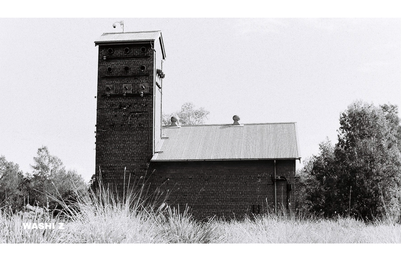 In the ever-evolving photography landscape, the allure of capturing moments in black and white on film remains as captivating as ever. Both the artistry and nostalgia associated with film photography have led...
View post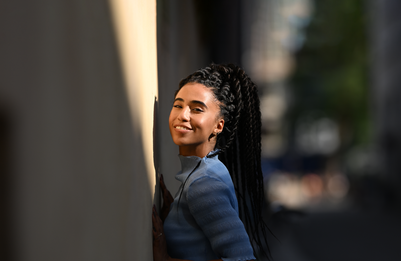 Incorporated into Nikon's prestigious S-series lineup, the Z 135mm f/1.8 S Plena Lens emerges as a meticulously engineered marvel in optical technology. This new edition reflects the same optical excellence observed in the highly...
View post