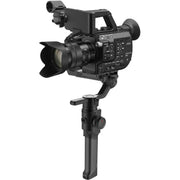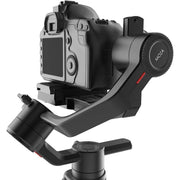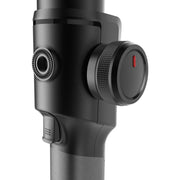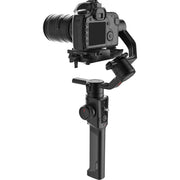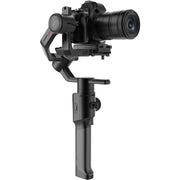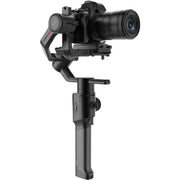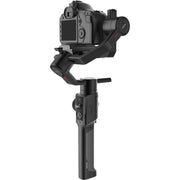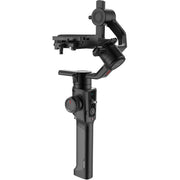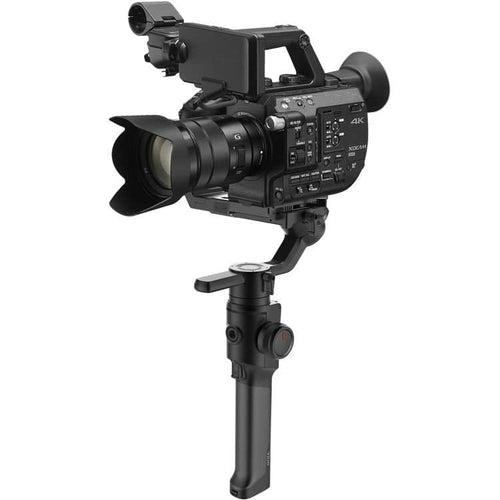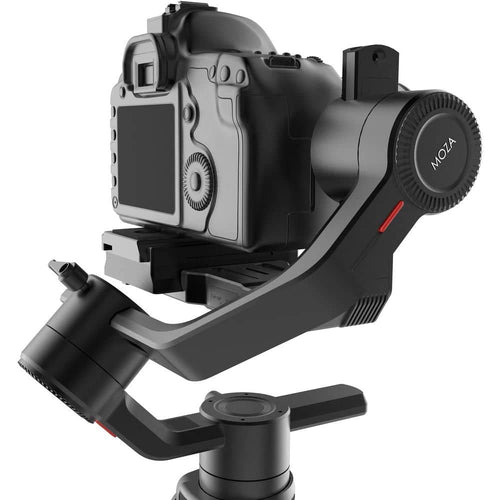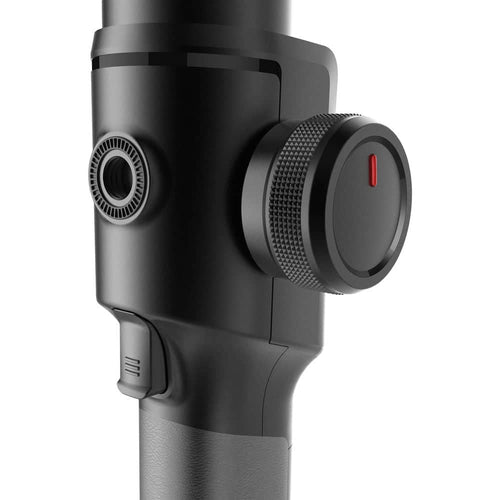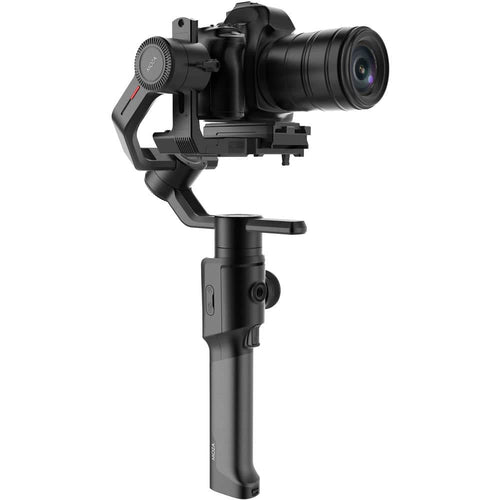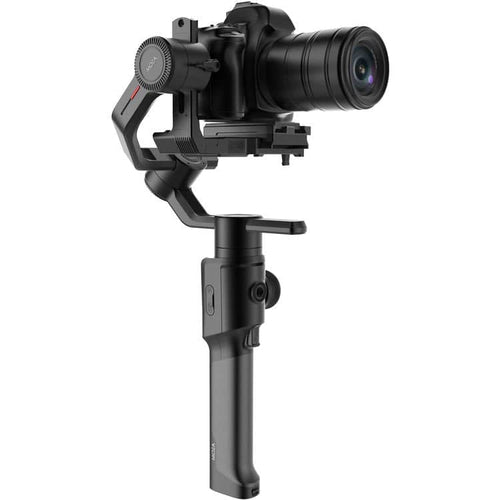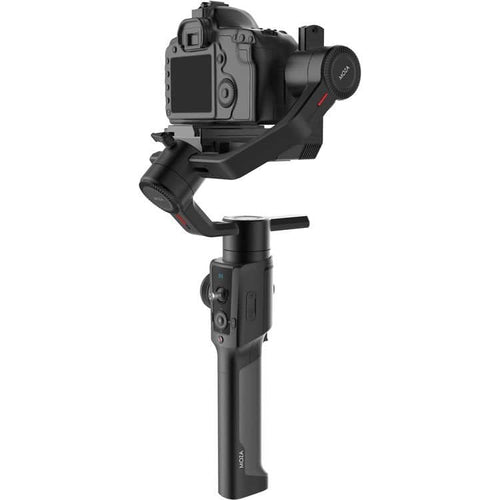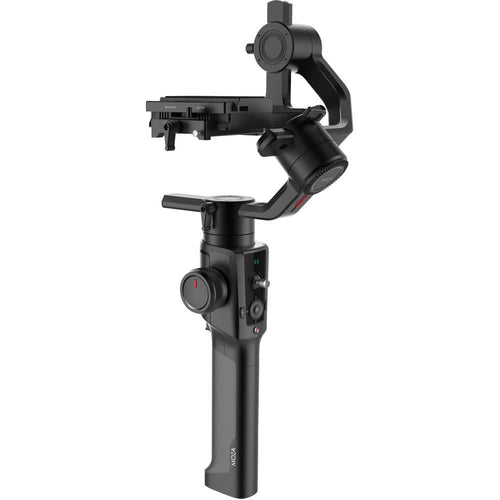 SKU: GC40-MCG01
Moza Air 2 for Mirrorless Camera Gimbal
Moza Air 2 for Mirrorless Camera Gimbal
The Moza Air 2 3-Axis Handheld Gimbal Stabilizer has been upgraded over previous versions with newly optimized high-torque motors, a 9.25 lb weight capacity, and many other features. The high weight capacity allows for a much wider range of cameras to be used, as well as wider combinations of cameras and lenses. The Air 2 also supports the optional Moza iFOCUS Intelligent Wireless Lens Control System, which comes in different versions to offer standard and automatic (with preset start/end points) focus and zoom control directly from the Air 2.
Another standout aspect of the Air 2 is that it clears and provides an unobstructed view of the camera LCD thanks to an angled motor arm. There is a total of 12 physical buttons for controlling the gimbal and camera, as well as adjusting settings such as shutter, aperture, and exposure compensation (where applicable). The joystick, smart wheel, and smart trigger controls are customizable in multiple combinations for different shooting styles. Most of the settings and customizations, as well as the gimbal status, are confirmed on an OLED display that provides intuitive information feedback.
The Air 2 features eight different operational modes, including single-axis and dual-axis modes such as pan follow and pan tilt follow (please see the Features section below for the full list). These modes allow for different shooting styles that Moza calls Sport Gear, FPV, Panorama, Tracking, and Inception styles. Inception, for example, allows you to rotate the camera as you push in on a subject.
The gimbal runs on four included lithium-ion 18650 batteries which provide up to 16 hours of runtime. The batteries are replaceable for continued operation. Designed with Moza's SPARK power supply system, the Air 2 has an input port that provides an alternate way of powering the gimbal, and three output ports for powering the camera and accessories using optional Moza adapter cables.
The Air 2 also offers various time-lapse functions including motion-lapse, tracking time-lapse, and zoom time-lapse, each allowing you to achieve a different look. Other features include an efficient auto-tuning system that selects optimal parameters based on your total load.
The Air 2 is easy to balance thanks to visual markers and other identifiable information. It also has a mechanical memory quick release system that helps readjust the camera without having to rebalance the gimbal. For tripod mounting and attaching accessories, the Moza Air 2 provides a 1/4"-20 threaded hole on the bottom of the handle and one on the side.
Endless Energy
Empowered by the newly optimized high torque motors and a new generation FOC technology, MOZA Air 2 is capable of handling most DSLRs, mirrorless cameras and pocket cinema cameras weighing up to 9 lbs(4.2kg), allowing you the freedom to choose from a wider range of camera and lens combinations and accessories. Four high-rate Li-ion 18650 replaceable batteries give the MOZA Air 2 a maximum runtime of 16 hours. You can easily bring extra batteries with you to last through a whole day of filming.
Moza Spark Power Supply System
The MOZA SPARK power supply system equips the MOZA Air 2 with four power ports. The input port allows for alternative ways to power your gimbal, and the output ports provide ways to power the camera and other accessories like follow focus, Led lights, and monitors. The newly added Battery Management System(BMS) has greatly enhanced the Air 2's working time while powering the MOZA Air 2 and accessories.
Smart Time-lapse
With comprehensively upgraded timelapse function, there are up to 20 optimizations can help users easily film various personalized and professional types of time-lapses such as motionlapse, tracking time-lapse, zoom timelapse and so on. All your inspiration can be captured by the MOZA Air 2!
4-axis and 8 Follow Modes
With the free combination of 3-axis and 8 follow modes, various cool shooting modes such as Inception Mode, FPV Mode, Sport Gear Mode, Panorama and Tracking are available. The follow focus is the 4th axis of MOZA Air 2, offering focus and zoom control when connected with the MOZA Air 2. There's no limit to your creativity anymore.
Easy to Balance
The MOZA Air 2 features a visually identifiable balancing information that can help guide users to adjust the gimbal to the optimal balancing parameters. Save a lot of time and energy to open up more possibilities and create more. MOZA Air 2 also comes with the mechanical memory quick release system, which can help you move the camera among different fixtures without rebalancing. Only adjust once at start and you are set to go!
Moza Ecosystem
MOZA Air 2 includes a newly designed versatile and adaptable modular ecosystem to allow filmmakers to operate in whatever way is most productive for them. This means you can use MOZA thumb controller, follow focus, camera cage, camera backpack, dual handle to distribute control of gimbal pointing, FIZ and camera controls in whatever way makes sense for your shot.
Sale price
$944.00
Regular price
$1,156.00
Unit price
per
Request a Price Match
Fill out the price match form below, and we will be in touch shortly.
Product Overview
Moza Air 2 for Mirrorless Camera Gimbal

Need advice?
Speak to one of our dedicated Australian-based sales team members.
Blog posts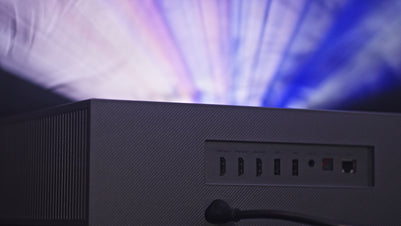 Using projected backdrops is becoming a game-changer in the industry. Not only are these systems budget-friendly, but they also offer customisation options and are surprisingly portable. One of the big wins here...
View post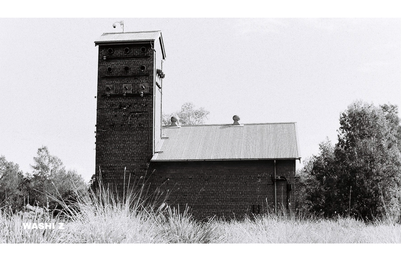 In the ever-evolving photography landscape, the allure of capturing moments in black and white on film remains as captivating as ever. Both the artistry and nostalgia associated with film photography have led...
View post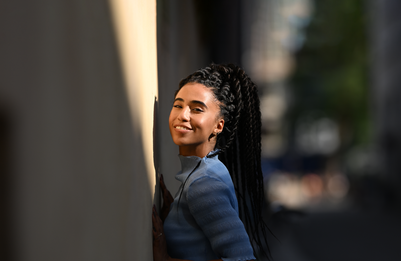 Incorporated into Nikon's prestigious S-series lineup, the Z 135mm f/1.8 S Plena Lens emerges as a meticulously engineered marvel in optical technology. This new edition reflects the same optical excellence observed in the highly...
View post