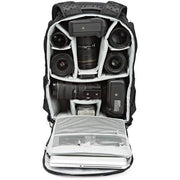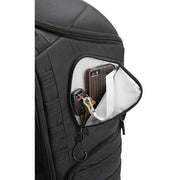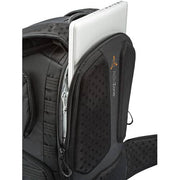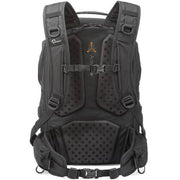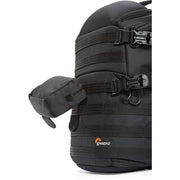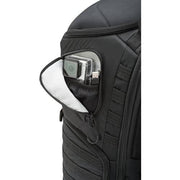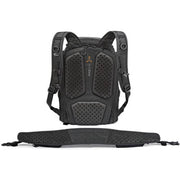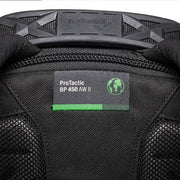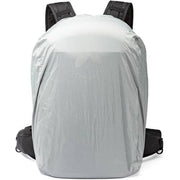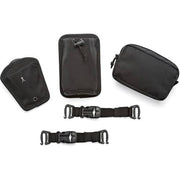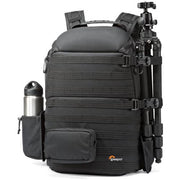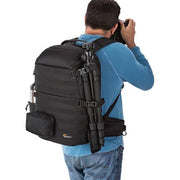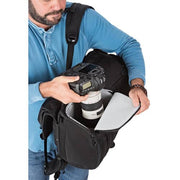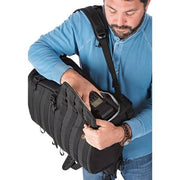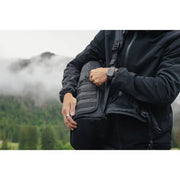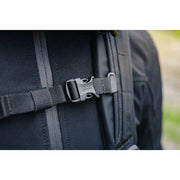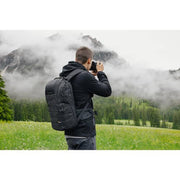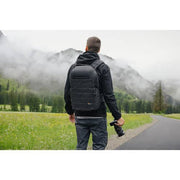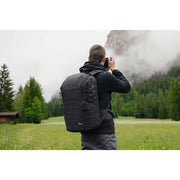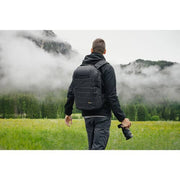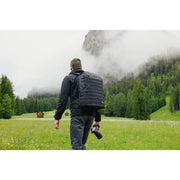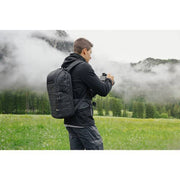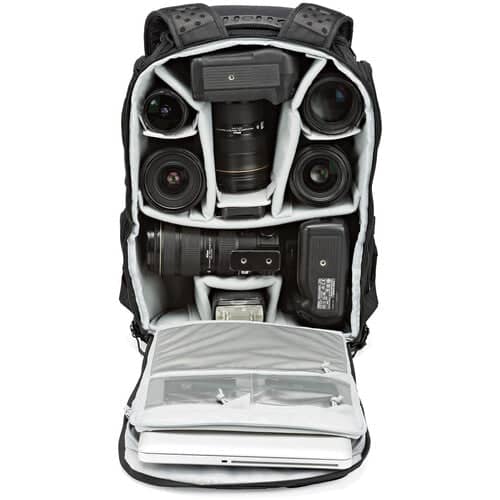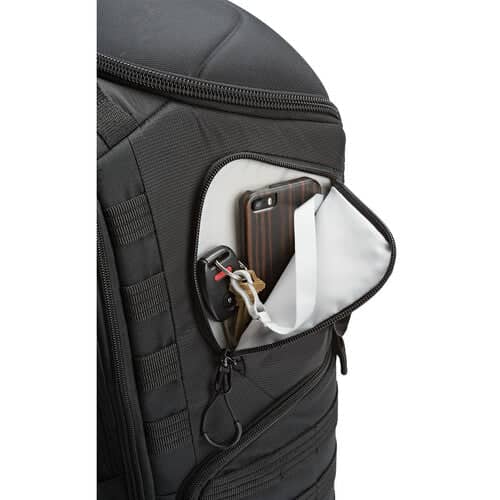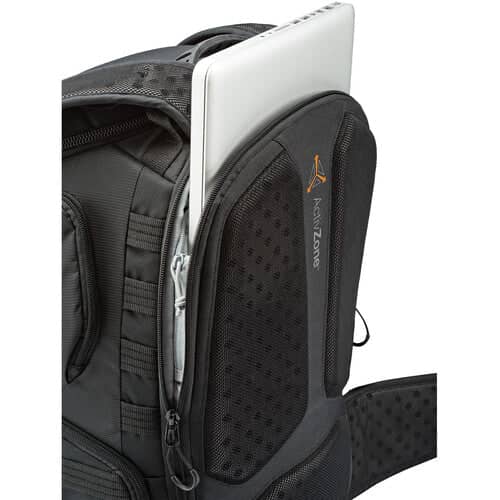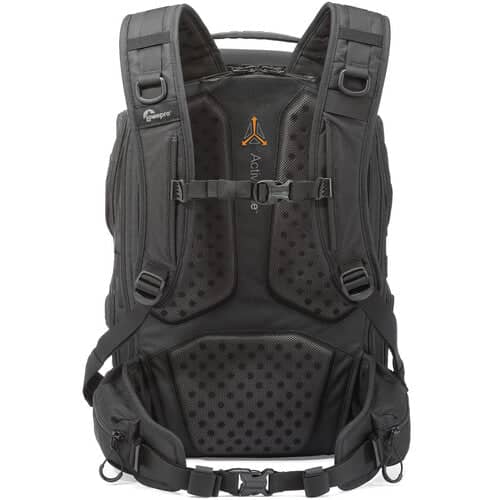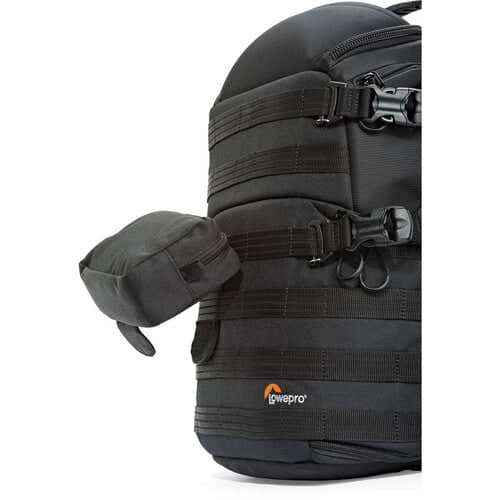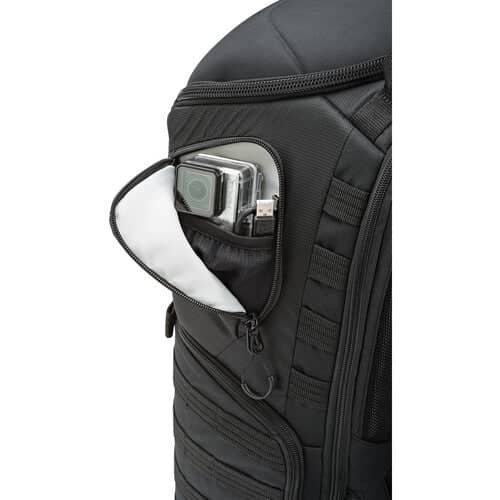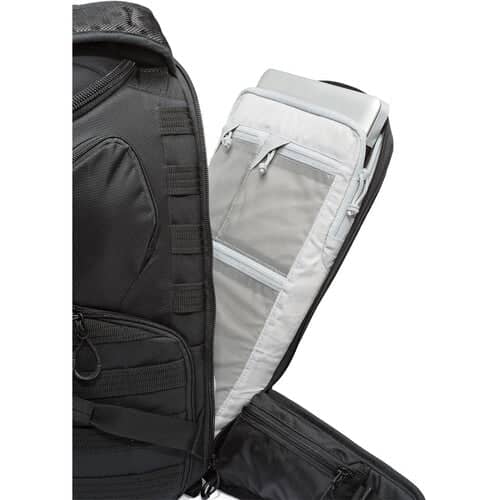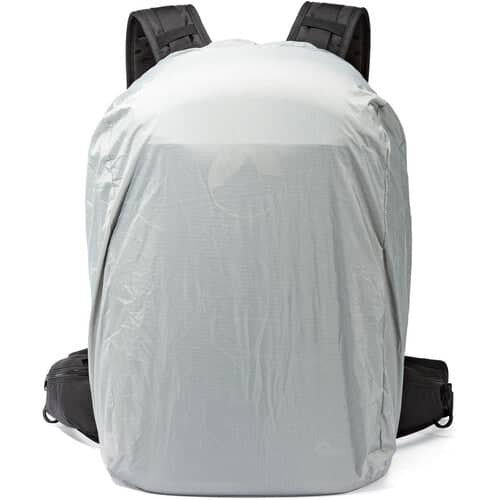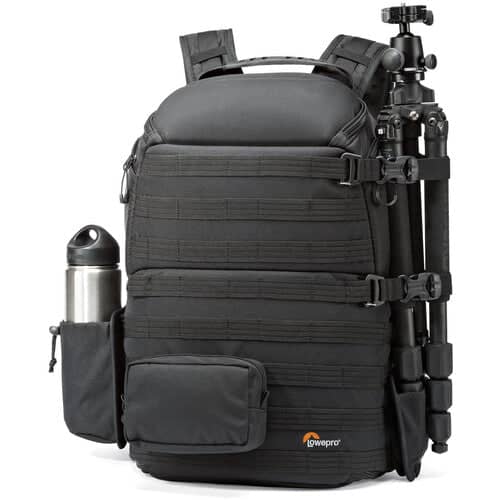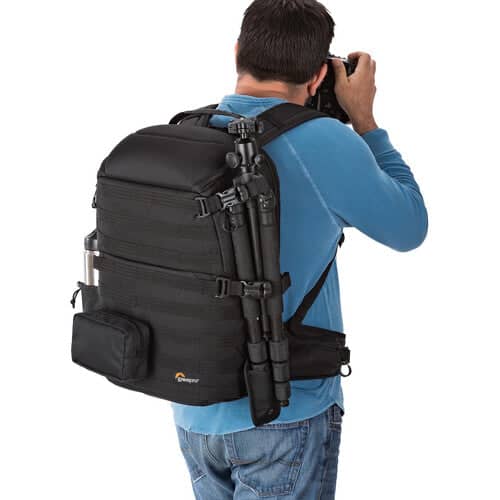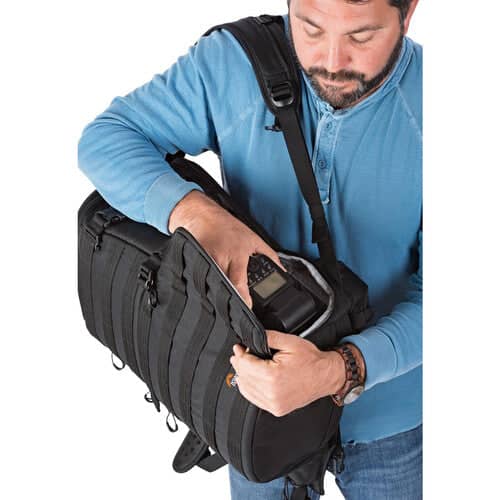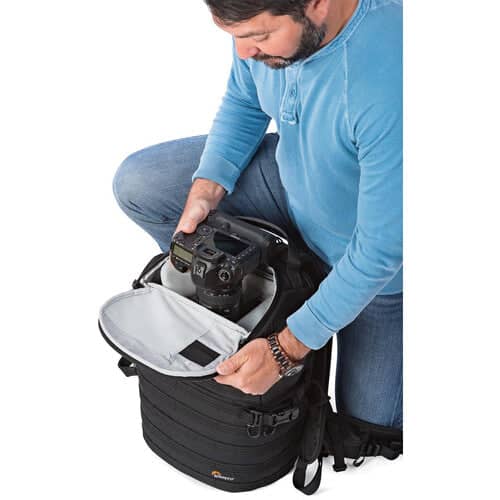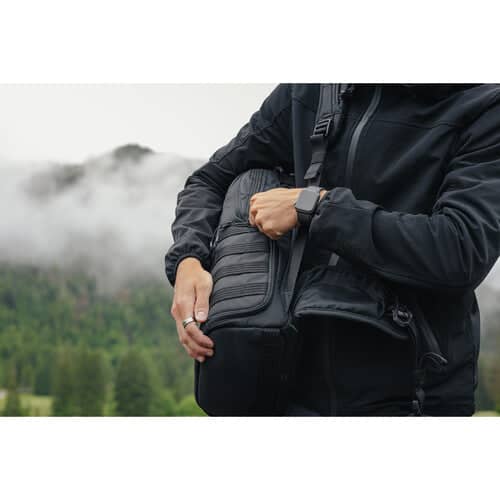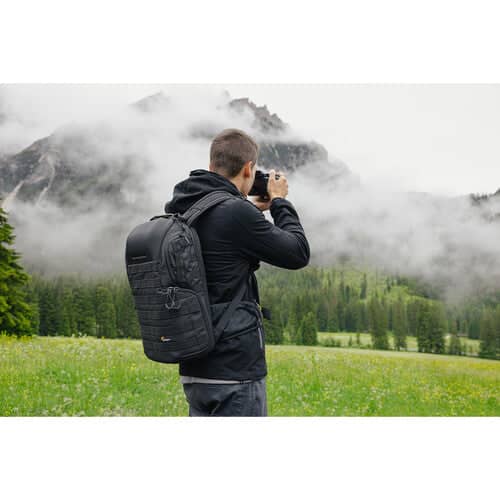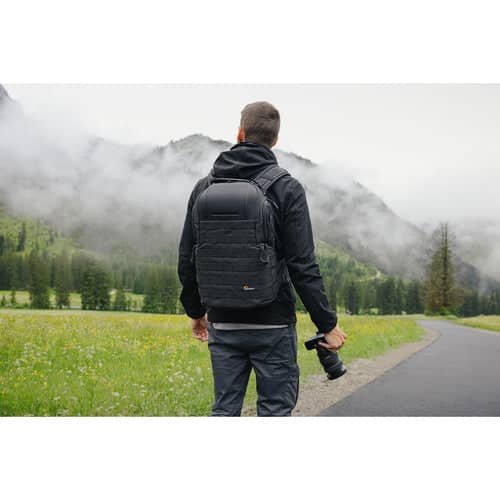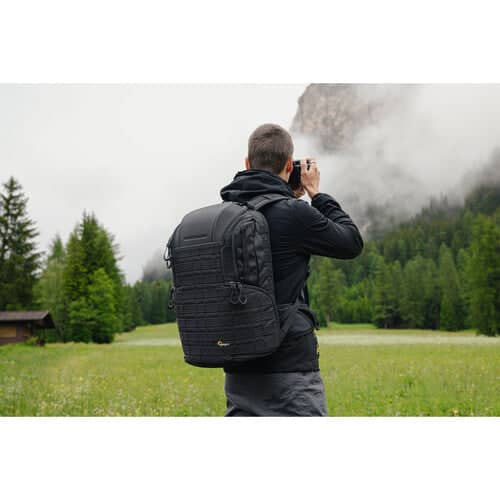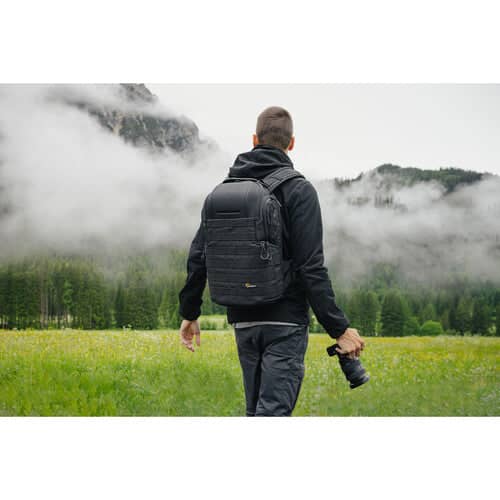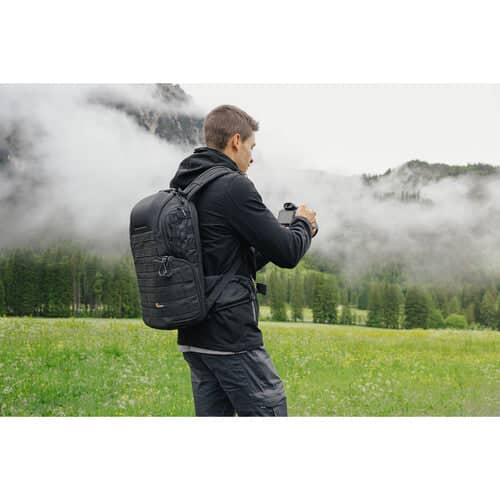 SKU: GC88-LP37177-GRL
Lowepro ProTactic 450 AW II Camera and Laptop Backpack (Green Line)
The ProTactic BP 450 AW II Camera and Laptop Backpack from Lowepro is spacious and sturdy yet lightweight. It accommodates two DSLRs, including one with an attached 70-200mm lens. The BP 450 also has room for up to eight lenses. This newer generation of ProTactic BP camera backpacks features a more adjustable interior, multiple access points with customizable attachments, and a convertible waist/utility belt. The CradleFit pocket suspends and protects your.15" laptop within the pack. Two quick straps and a SlipLock tripod cup allow you to mount a tripod or monopod to the exterior. The SlipLock system of loops and tabs makes it easy to add pouches and cases to your pack, so you can carry more. An included all-weather cover protects your backpack from wet weather
This backpack has four access points, including full-body back access, top access, and full-body access to both sides. The removable waist belt can be used as a pro-grade utility belt, and holds the included utility pouch, water bottle holder, and tripod cup.
The new BP 450 is more sustainable than its predecessors, and made with recycled and solution-dyed fabric which releases less greenhouse gas emissions, and uses less water and chemicals. It also improves the colorfastness of the dye by locking the color into the fibers and producing higher color uniformity. This new pack has a Green line label on the back indicating the percentage of recycled and solution-dyed fabrics used. This pack is made from 37% recycled fabrics and 26% solution-dyed fabrics, for a total 63% Green Line fabrics used.
4-Point Access
Never miss a critical moment with four access points including a molded, turret-loading top, quick-grabs on both sides, and a full back entry for smooth setup and security
FormShell
Lightweight yet sturdy, construction using FormShell technology delivers impact protection
SlipLock
A system of compatible loops and tabs make it easy to add pouches and cases to this pack, so you can easily bring along water bottles, memory cards, and more.
CradleFit Laptop Storage
Cleverly constructed compartment suspends and safeguards your laptop in the bag.
ActivZone
Delivers targeted support at the shoulder blades, lumbar, and waist for comfort on the move. Structured back panel allows for ventilation. Includes integrated trolley strap.
All-Weather Cover
A raincoat for your gear, our patented cover fits snuggly over the bag and can be folded away when not in use. This cover is an innovative way to protect against rain, snow, dust, and sand.
Compatibility
Lowepro ProTactic 450 AW II Camera and Laptop Backpack (Green Line)
Durable Design
Constructed from high-quality, solution-dyed fabric. this bag features Holds Two Standard DSLRs & Eight Lenses , Customizable Interior Divider System , Four Access Points , ActivZone System Supports Back/Shoulders , Removable Waist Belt , Waist Belt Doubles as a Utility Belt.
Fastens to Other Cases
Can be fastened to other Lowepro soft cases and any bag or belt using its Externally Carry a Tripod or Monopod , All-Weather Cover , Sustainably Made with Recycled Fabric , Ventilated Back Panel.
Sale price
$295.20
Regular price
$694.95
Unit price
per
Request a Price Match
Fill out the price match form below, and we will be in touch shortly.
Product Overview
The ProTactic BP 450 AW II Camera and Laptop Backpack from Lowepro is spacious and sturdy yet lightweight. It accommodates two DSLRs, including one with an attached 70-200mm lens. The BP 450 also has room for up to eight lenses. This newer generation of ProTactic BP camera backpacks features a more adjustable interior, multiple access points with customizable attachments, and a convertible waist/utility belt. The CradleFit pocket suspends and protects your.15" laptop within the pack. Two quick straps and a SlipLock tripod cup allow you to mount a tripod or monopod to the exterior. The SlipLock system of loops and tabs makes it easy to add pouches and cases to your pack, so you can carry more. An included all-weather cover protects your backpack from wet weather

Need advice?
Speak to one of our dedicated Australian-based sales team members.
Blog posts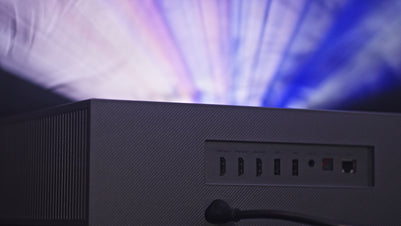 Using projected backdrops is becoming a game-changer in the industry. Not only are these systems budget-friendly, but they also offer customisation options and are surprisingly portable. One of the big wins here...
View post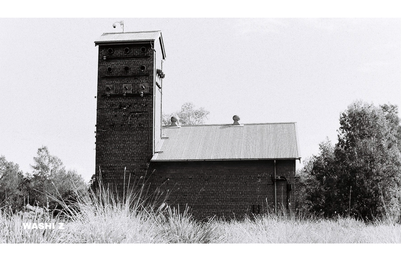 In the ever-evolving photography landscape, the allure of capturing moments in black and white on film remains as captivating as ever. Both the artistry and nostalgia associated with film photography have led...
View post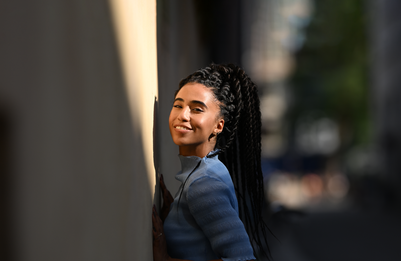 Incorporated into Nikon's prestigious S-series lineup, the Z 135mm f/1.8 S Plena Lens emerges as a meticulously engineered marvel in optical technology. This new edition reflects the same optical excellence observed in the highly...
View post