SKU: GC35-ILCE7CB
Sony a7C Black Body Only
Hot on the heels of the a7s III announcement, Sony has announced the brand new Sony a7C. The a7C is a surprise entry into the Sony Alpha range of exceptional mirrorless cameras. If you're looking for an ideal daily shooter or compact kit for creative video production, this is the best camera for you.

The sleek and compact design of the Sony a7C comes in not one but two colour variations - black with silver trim and all black. And when we say compact, we mean a system with a full-frame performance packed into a body that's around 20% lighter and smaller than the Sony a7 III. But don't take our word for it, take a look at the impressive list of specifications rounding out a camera that holds to the Sony alpha heritage.
Features:
24.2MP Exmor R CMOS sensor - same as the a7 III
Lightweight body at approximately 509g
Compact dimensions at approximately 124.0mm x 71.1mm x 59.7mm
Brilliant low light performance with a standard ISO of 100-51200
Extended ISO range of 50 to 204800
Sony's class-leading AF performance
14bit RAW output
Image Sensor-Shift Stabilisation compensating for 5 stops.
4K video at 30p and Full HD up to 120p
Fully-articulating screen ideal for viewing at any angle
Single-slot for SD (UHS-I/II) memory card
Fast and Accurate Autofocus With The Sony a7C
Sony is renowned for its industry-leading focus system and performance. The Sony a7C continues the company tradition of delivering blistering fast AF thanks to the Hybrid AF. It features a blend of 693 phase-detection AF and 425 contrast-detection AF points to guarantee you never miss the action.
Further to this, the a7C boasts multiple focus modes, including AF-A (Automatic AF), AF-S (Single-shot AF), AF-C (Continuous AF), DMF (Direct Manual Focus) and Manual Focus. The focus zone options include Wide, Zone, Center, Flexible Spot, Expanded Flexible Spot and Tracking. Sony's unmatched Eye AF includes Right and Left Eye Select for humans and animal Eye Select for stills photography. It extends to Right and Left Eye Select for humans when shooting video, ensuring your subjects are always tac sharp. If you are serious about capturing the action, then the Sony a7C will match your expectations.
Sony Ergonomics Tailored For Comfort
The Sony a7C handles like a dream thanks to a concerted effort by Sony to optimise the ergonomic performance. This sleek and subtle mirrorless camera has the size and form of a minimalist compact but underneath the hood delivers outstanding performance.
Starting at the front of the camera, the a7C features a broad and deep contoured and texture grip. Picking up this Sony returns natural feedback of being in control. The other standout feature on this clean slate is the metal E-mount for Sony FE lenses. The mount is circled with a deep-orange metallic ring to accentuate the overall design.
The rear of the Sony a7C continues with the minimal aesthetic while delivering essential control and input via an array of buttons and control dials. The 1cm electronic viewfinder is a clear and bright 2,359 dot XGA OLED that provides 100% field of coverage. The EVF cranks out a frame rate of up to 60fps in standard mode and 120fps in high.
The rear LCD panel sits flush in the moulding of the backplate of the camera. It is a 7.5cm (3.0-type) type TFT touch control monitor that is highly responsive when using Touch Shutter, Touch Focus, TouchPad and Touch tracks. Even in bright conditions, the 921K dot screen represents live and accurate image output. If you intend to use the Sony a7C for creative pursuits such as vlogging, the LCD has an opening angle of 176 degrees and a rotation angle of 270 degrees.
The top plate of the Sony a7C is home to a single command dial, record button, exposure compensation dial and of course the shutter release. They are perfectly placed to ensure optimal comfort and control when shooting for long durations.
Three snug side panels hide various ports and terminals expected in modern mirrorless cameras. The largest of which is home to the single slot for SD (UHS-I/II) memory cards. Also, there's a 3.5mm mic jack under the top panel. The final panel houses the HDMI micro port, USB-C port for charging the battery and a 3.5mm headphone jack. Sony developed the a7C to be conscious of the expanded needs of photographers and videographers alike.
Sony a7C - The Powerful Performer
When it comes to stills photography, the Sony a7C makes an ideal everyday shooter. Thanks to the 24.2MP Exmor R CMOS sensor - same as the a7 III - the image quality is outstanding. If capturing fast-moving subjects is your thing, the a7C can achieve up to 10fps with autofocus ensuring strong focus. The processor can produce 223 JPEG files with continuous bursts before the buffer shows any sign of lag. It will deliver 115 compressed RAW shots and 45 uncompressed RAW.
The Sony a7C features the same quality in-body image stabilisation sensor-shift technology as the a7 III. The Steady Shot Inside IBIS ensures up to 5 stops thanks to the 5-axis system. To further support low light and shooting, the a7C has an impressive ISO range of 100 to 51200 and an extended range of 50 to ISO 204800 for stills. It delivers an auto ISO range of 100 to 12800 and a range of 100 up to 102400 for video.
Sony continues to push the boundaries of power management and battery longevity. The Sony a7C takes a Sony NP-FZ100 Rechargeable Lithium-Ion battery to power its performance. It will allow approximately 680 shots (Viewfinder) or 740 shots (LCD monitor). When it comes to video, the a7C can shoot up to 140 minutes off a single charge. With this kind of endurance, you can shoot all day on a single battery.
Pro-Level Video On Demand
True to the impressive heritage of the Sony Alpha range of mirrorless cameras, the Sony a7C creates stunning video in a range of formats and resolutions. This little camera records XAVC S 4K at 30p (100Mbps / 60Mbps) with a resolution of 3840 x 2160 (4:2:0, 8bit). You can also dial in XAVC S HD 1920 x 1080 at 120p (100Mbps / 60Mbps) (4:2:0, 8bit).
The a7C depends on the S-Log 2 and HLG picture profile with a video recording format of XAVC S: MPEG-4 AVC/H.264 with 6K oversampling. Audio recording also optimises with XAVC S: LPCM 2ch.
Thanks to the inclusion of essential mic and headphones jacks, you can enhance the overall video performance of the a7C with the optional GP-VPT2BT wireless remote control. The remote, along with the recommended ECM-B1 Microphone connected to the digital hot shoe, will elevate your production quality to pro-level.
Quality Lens Lineup From Sony
If you're looking for the best Sony E-mount lenses to pair with the new Sony a7C, you have a world of possibilities before you. Being such a popular mount, Sony and a range of third-party lens developers offer a wide range of lenses. Regardless of being a street shooter, wedding photographer or landscape hobbyist, there is a lens fit for purpose.
Along with the a7C, Sony are announcing the FE 28-60mm f/4-5.6. This compact and affordable kit lens is the perfect choice for those just starting out in the world of Sony's quality lenses. The 28-60mm range allows for creative expression in a range of genres. When paired with the Sony a7C, the kit is small, lightweight and a serious contender for vlogging or travel adventures
For landscape, street and vlogging there is the Sony FE 20mm F1.8 G with its super faster aperture and stunning image quality. If you are looking for an everyday lens ideal for your next creative project, then consider the Sony FE 24-105mm f/4 G OSS. It gives you the ability to work at both wide and short-telephoto distances when shooting your next project.
Final Thoughts
In summary, the new Sony a7C is an incredible concept from Sony, the leaders in innovative camera technology. If you are looking for a suitable upgrade in camera performance or an everyday shooter, then the a7C is the perfect fit for you. If you are looking to step up your stills photography game or take the plunge into high-quality videography, this is the camera for you
Plus, with recommended accessories such as the GP-VPT2BT wireless remote control and ECM-B1 Microphone, your creativity will soar. To learn more about the Sony a7C, visit us in-store and to guarantee your place in line to pre-order this compact powerhouse.
Sale price
$2,545.33
Regular price
$3,299.00
Unit price
per
Request a Price Match
Fill out the price match form below, and we will be in touch shortly.
Product Overview
Hot on the heels of the a7s III announcement, Sony has announced the brand new Sony a7C. The a7C is a surprise entry into the Sony Alpha range of exceptional mirrorless cameras. If you're looking for an ideal daily shooter or compact kit for creative video production, this is the best camera for you.


Need advice?
Speak to one of our dedicated Australian-based sales team members.
Blog posts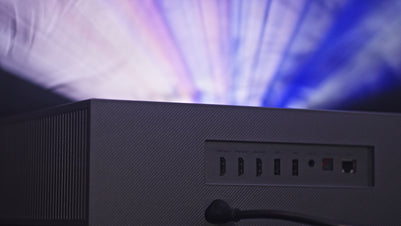 Using projected backdrops is becoming a game-changer in the industry. Not only are these systems budget-friendly, but they also offer customisation options and are surprisingly portable. One of the big wins here...
View post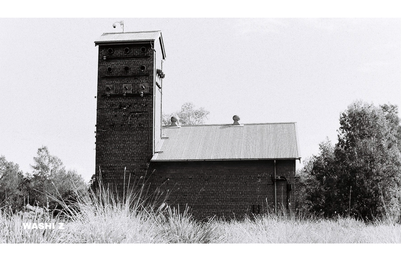 In the ever-evolving photography landscape, the allure of capturing moments in black and white on film remains as captivating as ever. Both the artistry and nostalgia associated with film photography have led...
View post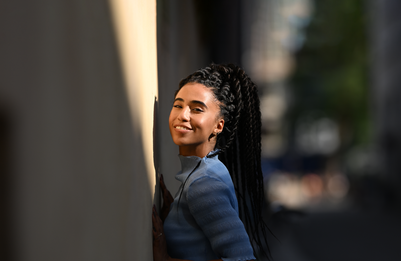 Incorporated into Nikon's prestigious S-series lineup, the Z 135mm f/1.8 S Plena Lens emerges as a meticulously engineered marvel in optical technology. This new edition reflects the same optical excellence observed in the highly...
View post