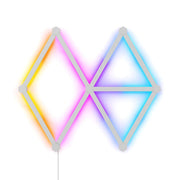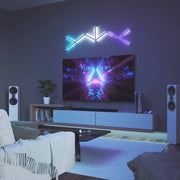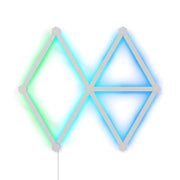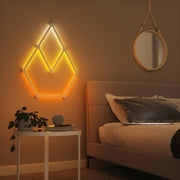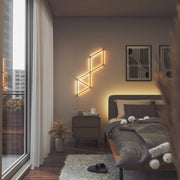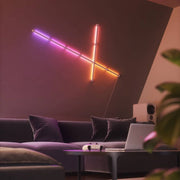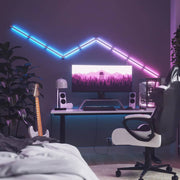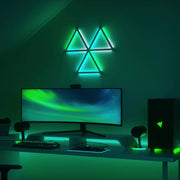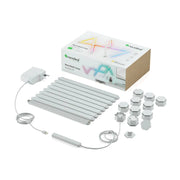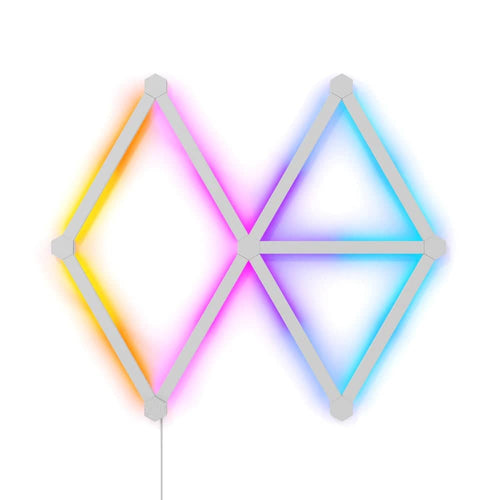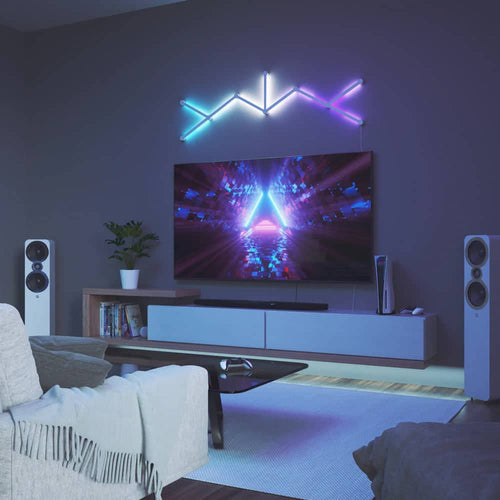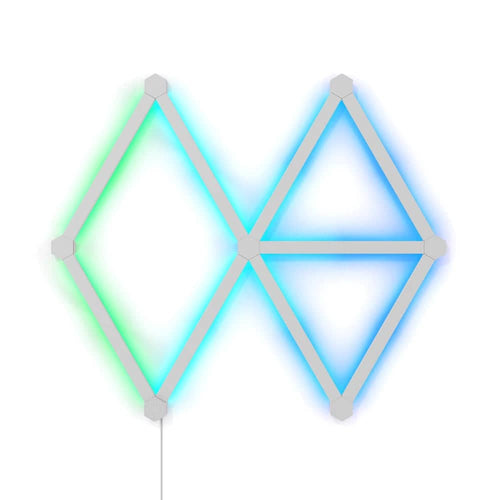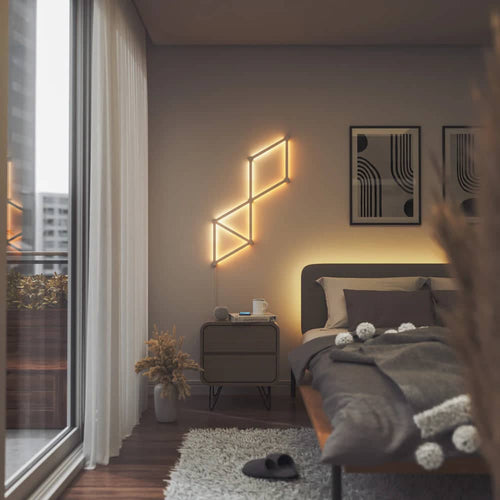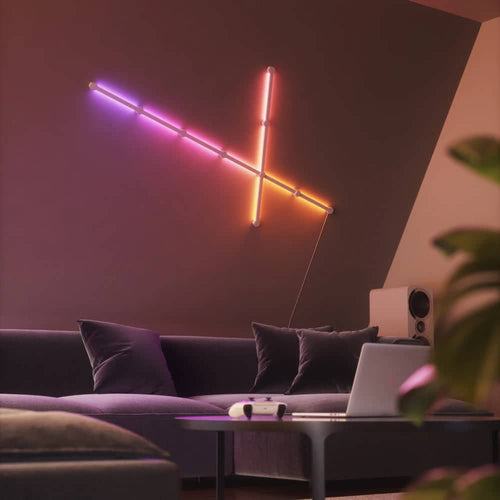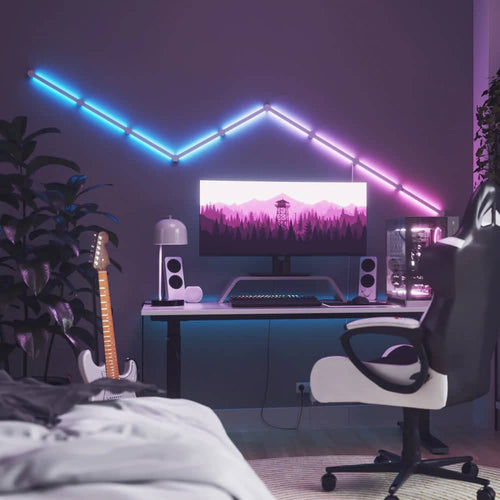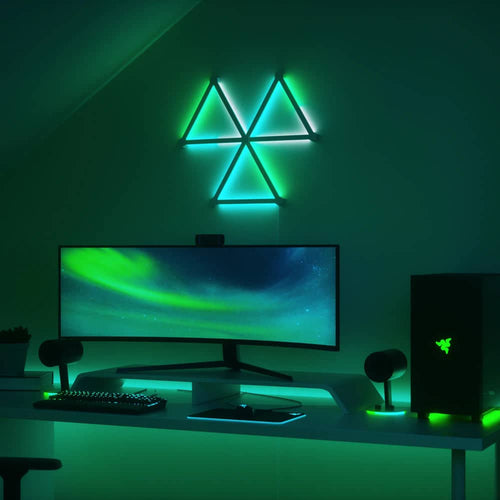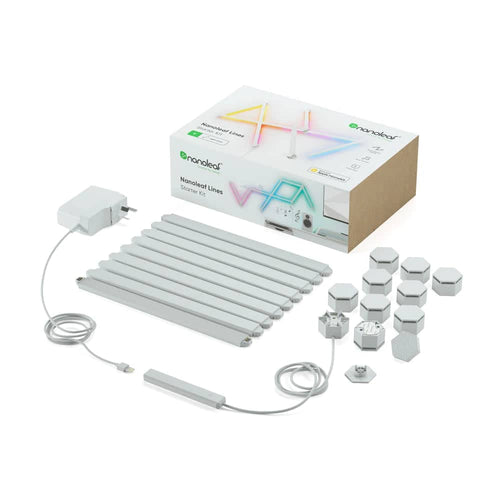 SKU: GC58-NL59-K-0005LW-9PK
Nanoleaf Lines Starter Kit (9 Lines)
Nanoleaf Lines Starter Kit (9 Lines)
Nanoleaf Lines are smart backlit LED light bars that deliver stunning RGB illumination in a never-before-seen modular form factor. Ultra-lightweight light lines connect together at 60-degree angle increments to create intricate geometric designs on your wall.
Two colour zones per bar allow for complete customisation of over 16M colours and dynamic lighting animations that flow across your entire layout. Features like Rhythm music visualisation and Screen Mirror sync with your media to transform your space with immersive shows of colour and light.
Installation is simple with the included double-sided mounting adhesive tape and requires no additional tools or drilling. Control easily with physical buttons, voice commands, or the intuitive Nanoleaf App for an elevated smart home experience. Perfect for creating an ultramodern look in the living room, desk area, battle station, or bedroom as both ambience and art.
Connect modular backlit smart light bars together to create infinite designs with incredible glowing colour changing animations
Turn your favourite songs into a show of colour and light with the Rhythm Music Visualiser and feel every beat like never before
Immerse yourself in an all-new gaming and movie night experience with Screen Mirror feature that syncs the colours from the screen to Lines
Set the perfect ambience for any mood with 16M+ colour wheel
Choose from 19 built-in Scenes or create your own unlimited RGB animations with 2 vibrant colour zones per line
Works as Thread Border Router for instant reliable control of your other Thread-enabled products
Patented LayoutDetect technology automatically registers your layout for a smooth multi-directional flow of colour
Flexible control through voice assistants, Nanoleaf App (mobile, tablet or desktop), or manual buttons
Hundreds of pre-saved Scenes available right out of the box. Connect to Wi-Fi for customised control
Simple drill-free installation with the included Mounting Tape
Note: Not suitable for application on textured walls/surfaces.
Sale price
$349.00
Regular price
$0.00
Unit price
per
Request a Price Match
Fill out the price match form below, and we will be in touch shortly.
Product Overview
Nanoleaf Lines Starter Kit (9 Lines)

Need advice?
Speak to one of our dedicated Australian-based sales team members.
Blog posts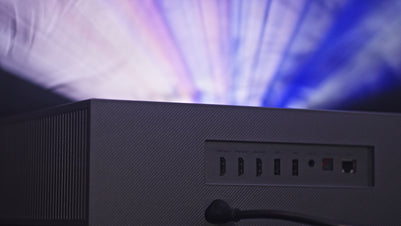 Using projected backdrops is becoming a game-changer in the industry. Not only are these systems budget-friendly, but they also offer customisation options and are surprisingly portable. One of the big wins here...
View post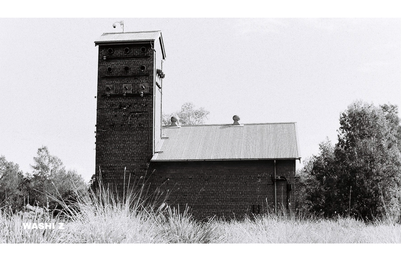 In the ever-evolving photography landscape, the allure of capturing moments in black and white on film remains as captivating as ever. Both the artistry and nostalgia associated with film photography have led...
View post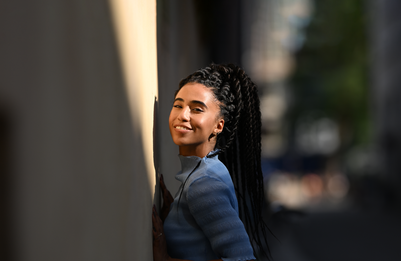 Incorporated into Nikon's prestigious S-series lineup, the Z 135mm f/1.8 S Plena Lens emerges as a meticulously engineered marvel in optical technology. This new edition reflects the same optical excellence observed in the highly...
View post