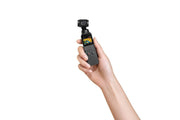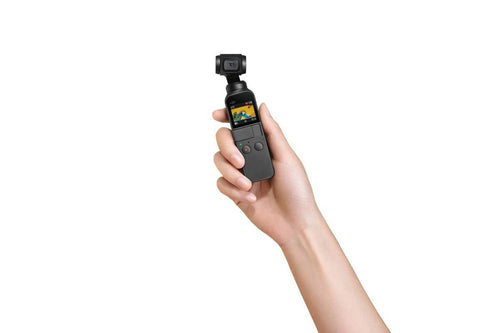 SKU: GC48-CP.OS.00000146.01
DJI Osmo Pocket 2
How do you capture moments worth keeping? As the smallest 3-axis stabilized handheld camera DJI has ever designed, the compact and intelligent Osmo Pocket turns any moment into a cinematic memory. In just seconds, Osmo Pocket lets you share your life anywhere, anytime.

Incredibly Small, Truly Smooth
Osmo Pocket uses DJI's smallest 3-axis mechanical handheld gimbal. In real-time, it precisely adjusts for your movements, turning your handheld video of a golden sunset or your child's first steps into a movie-like scene.
A Powerful Tool for Limitless Imagination
Osmo Pocket transforms all your life's moments into wonderful images. It snaps photos in stunning detail, thanks to a 1/2.3-inch sensor, 80° FOV, and f/2.0 aperture. It can also shoot 4K/60fps video at 100 Mbps, slow motion video at 1080p/120fps 4x, and photos at 12 MP with a pixel size of 1.55 μm for footage worth sharing every time.
Universal Port
Osmo Pocket includes a Universal Port â€- the door to further creativity. This multifunctional expansion interface connects Osmo Pocket to your smartphone, as well as an ever-growing suite of accessories that sets you free to film in any way.
Designed with Intelligence in Mind
Osmo Pocket doesn't just let you shoot smooth, cinematic footage. With access to several intelligent functions like ActiveTrack, Motionlapse, and 3x3 Panorama, Osmo Pocket unleashes your creativity with impressive effects that are impossible with smartphones.
FPV
Recreate the action from your perspective. FPV mode follows the gimbal's orientation to film thrilling action shots with smooth results.
ActiveTrack
Just tap on a subject, and ActiveTrack intelligently follows. Entering Selfie mode automatically launches FaceTrack, keeping you in the centre of the picture.
3×3 Panorama
For breathtaking vistas and landscapes, a 3×3 Panorama captures your destination with stunning definition and detail.
Motionlapse
To squeeze a beautiful day into a single shot, Timelapse turns hours into seconds, and Motionlapse adds smooth camera movement for dramatic effect.
NightShot
Osmo Pocket automatically detects and illuminates low-lit scenes, resulting in brighter photos. You can also take tripod-free, 2-3s handheld long exposure shots in Pro mode
Mimo: My Moment
Osmo Pocket is meant for anyone with a story to tell, which is why we developed DJI Mimo. This dedicated app sets your imagination free with editing tools, templates that inspires your own visual storytelling.
A New Story to Tell
Story mode uses a combination of preset shooting patterns and camera motions to help you create professional-quality video whenever you want. Exclusively-designed filters and soundtracks give a unique finish to your footage. DJI Mimo is the companion to let you shoot, edit, and share amazing moments.
Advanced Options
Osmo Pocket enhances the photography experience with intuitive functions and allows total customization. Pro mode lets you manually adjust camera parameters like exposure, ISO, and shutter speed. Powerful imaging capabilities also capture RAW format photos and D-Cinelike videos, retaining rich detail and allowing more room for post-processing.
Robust Editing Suite
DJI Mimo was designed for all types of users to enhance their content with a professional touch. My Story lets you set the tone of your video with templates, filters, music, and watermark stickers in a single tap.
Expand Your Creativity
A suite of accessories perfect for Osmo Pocket offers even more options for filming and photography, helping you make unforgettable footage.
Extension Rod
Features an expandable length, gimbal control stick, operation buttons on the handle, and 1/4" tripod mount.
Wireless Module
Provides a Bluetooth and Wi-Fi connection between Osmo Pocket and your smartphone for seamless remote control and transmission.
ND Filters Set
Reduces the amount of light entering the sensor, enabling more control of camera settings in any lighting condition.
Waterproof Case
Allows use of Osmo Pocket at depths of up to 60m for smooth underwater shots, detailed close-ups, and clear low-light detail.
Smartphone Adapter
The Smartphone Adapter (Lightning, USB-C) allows you to connect your smartphone to the Osmo Pocket and use DJI Mimo App to experience more.
Charging Case
Stores and charges Osmo Pocket, with dedicated space for two microSD cards, four ND filters, and two smartphone connectors.
Cover
Provides full protection for Osmo Pocket, allowing for quick, safe storage on the go.
Sale price
$449.00
Regular price
$609.00
Unit price
per
Request a Price Match
Fill out the price match form below, and we will be in touch shortly.
Product Overview
How do you capture moments worth keeping? As the smallest 3-axis stabilized handheld camera DJI has ever designed, the compact and intelligent Osmo Pocket turns any moment into a cinematic memory. In just seconds, Osmo Pocket lets you share your life anywhere, anytime.


Need advice?
Speak to one of our dedicated Australian-based sales team members.
Blog posts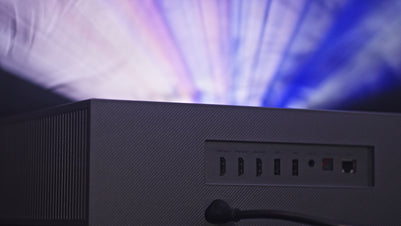 Using projected backdrops is becoming a game-changer in the industry. Not only are these systems budget-friendly, but they also offer customisation options and are surprisingly portable. One of the big wins here...
View post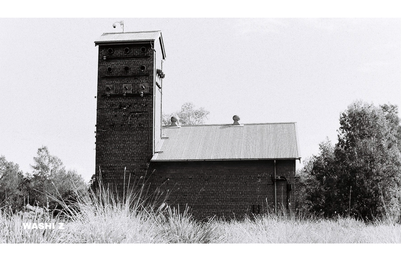 In the ever-evolving photography landscape, the allure of capturing moments in black and white on film remains as captivating as ever. Both the artistry and nostalgia associated with film photography have led...
View post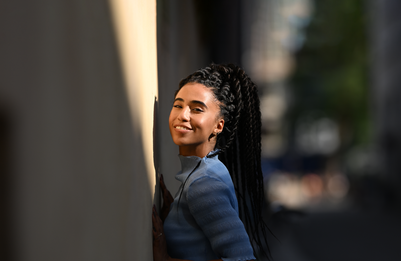 Incorporated into Nikon's prestigious S-series lineup, the Z 135mm f/1.8 S Plena Lens emerges as a meticulously engineered marvel in optical technology. This new edition reflects the same optical excellence observed in the highly...
View post